What is AutoPilot Daily Pause/Enable?
When AutoPilot launched, it transformed the Shape platform from a budget tracking platform to a budget management platform.
AutoPilot was designed to prevent digital advertisers from overspending PPC budgets. It works by monitoring your campaign spend against a budget target and pausing those campaigns when the target is achieved.
But, AutoPilot has never been great at preventing spend from over-pacing. High-traffic campaigns might spend their entire budget in two or three days and then remain paused for the rest of the budget cycle.
AutoPilot Daily Pause/Enable uses the same logic as AutoPilot to pause or enable your advertising campaigns to ensure you hit your budget targets, but it does so on a daily basis.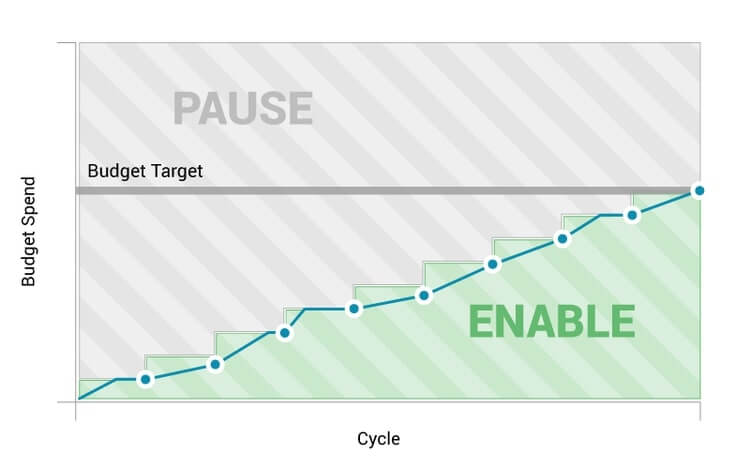 AutoPilot Daily Pause/Enable calculates the ideal daily spend your campaigns will need to achieve your overall budget target. If your campaigns hit that daily threshold, AutoPilot Daily pauses your campaigns and won't reactivate them until the following day.
If your campaigns don't hit their ideal daily threshold, AutoPilot Daily will allocate that unused spend to the following day.
AutoPilot Daily helps you hit your overall budget target while ensuring you allocate spend as evenly as possible throughout the entirety of your budget cycle.