Automate Budget Pacing with AutoPilot Modes
Keep Your Ad Spend on Track without scripts or Excel.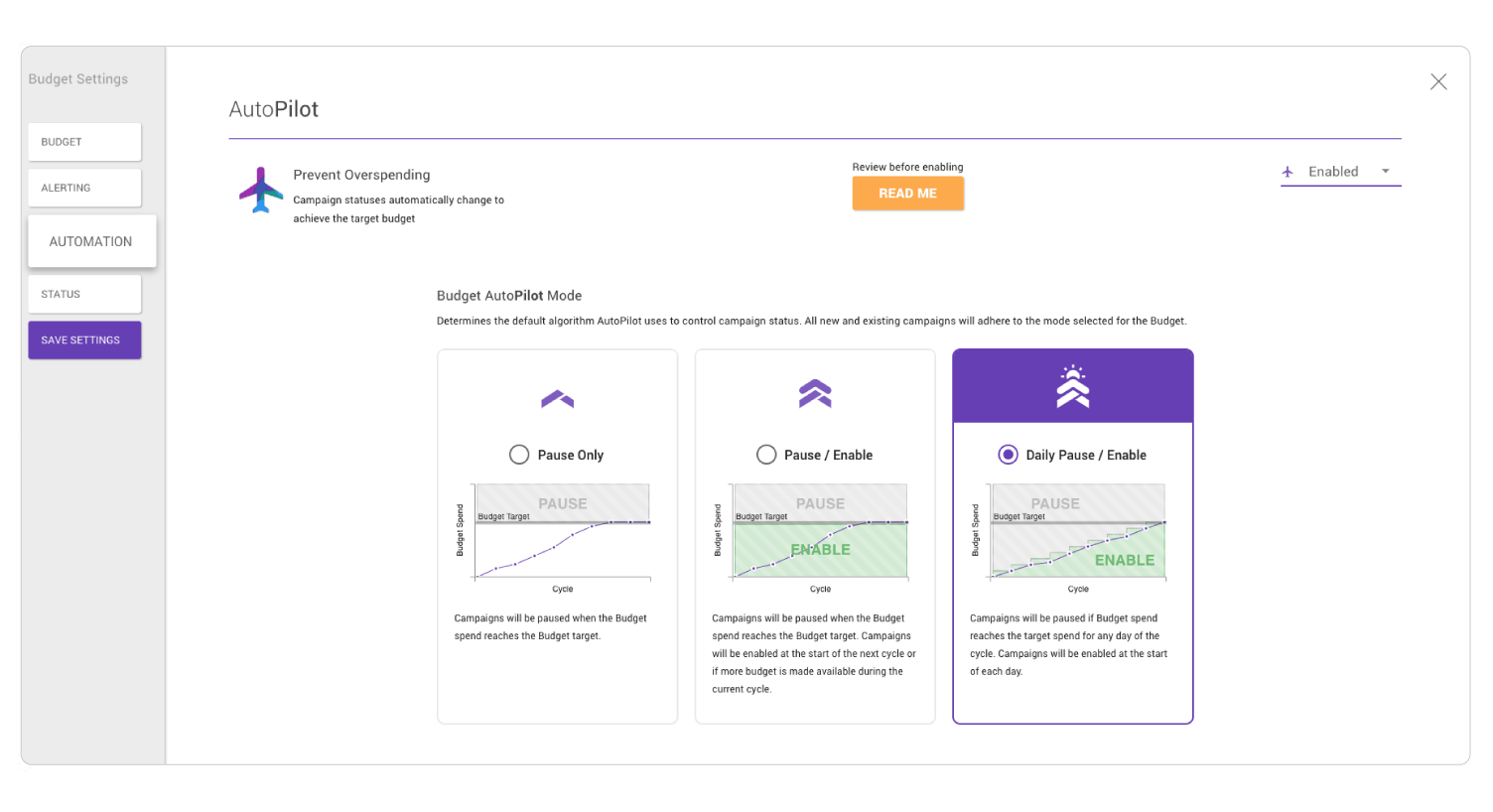 Spend Ad Dollars on your Terms
with AutoPilot Modes
Strict Daily Budgets
With AutoPilot, your campaigns' budget caps are firmly adhered to.
Status Automation
AutoPilot tracks your PPC spend and adjusts your campaign statuses' to ensure you hit, but don't exceed, your target spend.
3 Unique Modes
AutoPilot's three modes let you control when and how Shape adjusts your campaigns.