Know Your Audience
Before you can start crafting your report, consider who your audience is and what they care about. This is one of the first rules in marketing. Reporting is no different.
First, figure out who the report is being sent to. Your point of contact on the account might be at the manager level, but it's very possible that they share the report internally with VPs or members of the C-suite.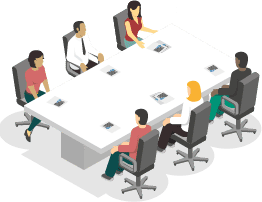 Executives often care the most about high-level revenue metrics such as return-on-investment (ROI) or return-on-ad-spend (ROAS). However, it's likely that your point of contact will want to see more granular details such as clicks and conversions.
You also must consider which metrics are the most important.
Most PPC reporting tools are designed to provide you with an abundance of different data points that help you track campaign performance. But just because you have access to many different metrics doesn't mean you should include all of them in your report.
This goes back to how you and your client defined success when your partnership began. Write down your high-level goal. Then work backward to isolate the metrics that are most important for communicating how campaigns are tracking toward the goal.