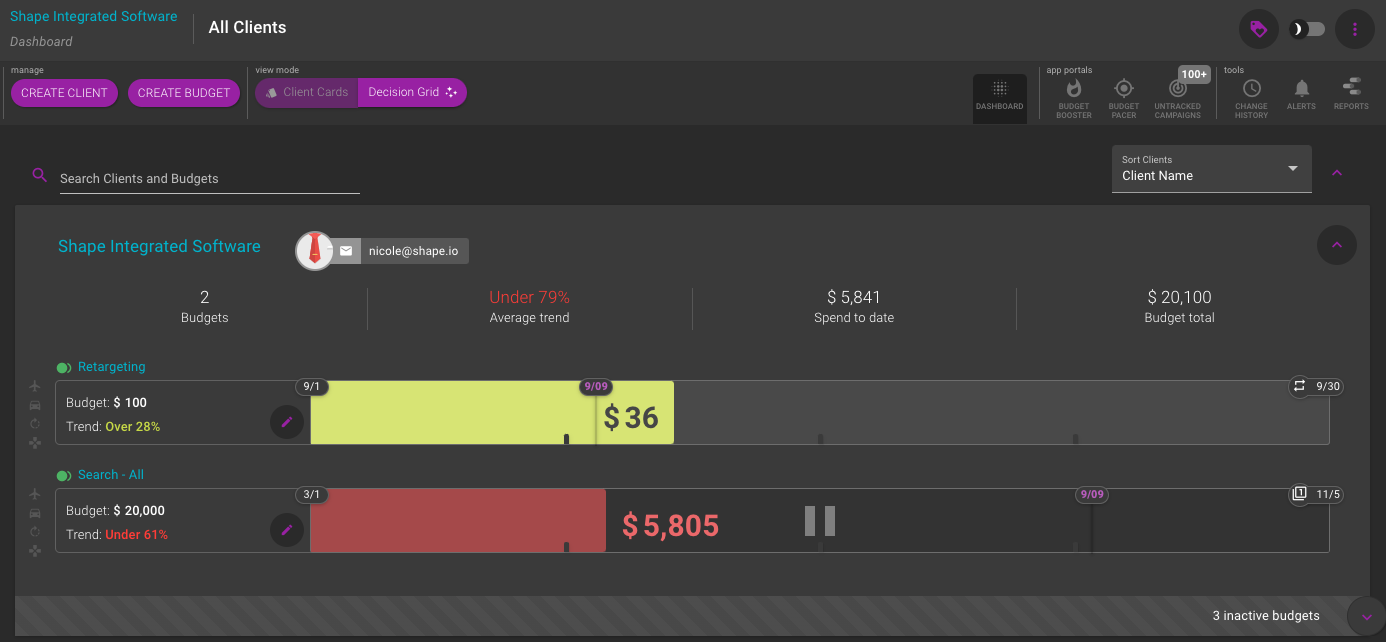 Give your eyes a break while managing PPC budgets with Shape's new dark mode!
Our newest feature allows you to toggle between our original light mode and dark mode with a single click.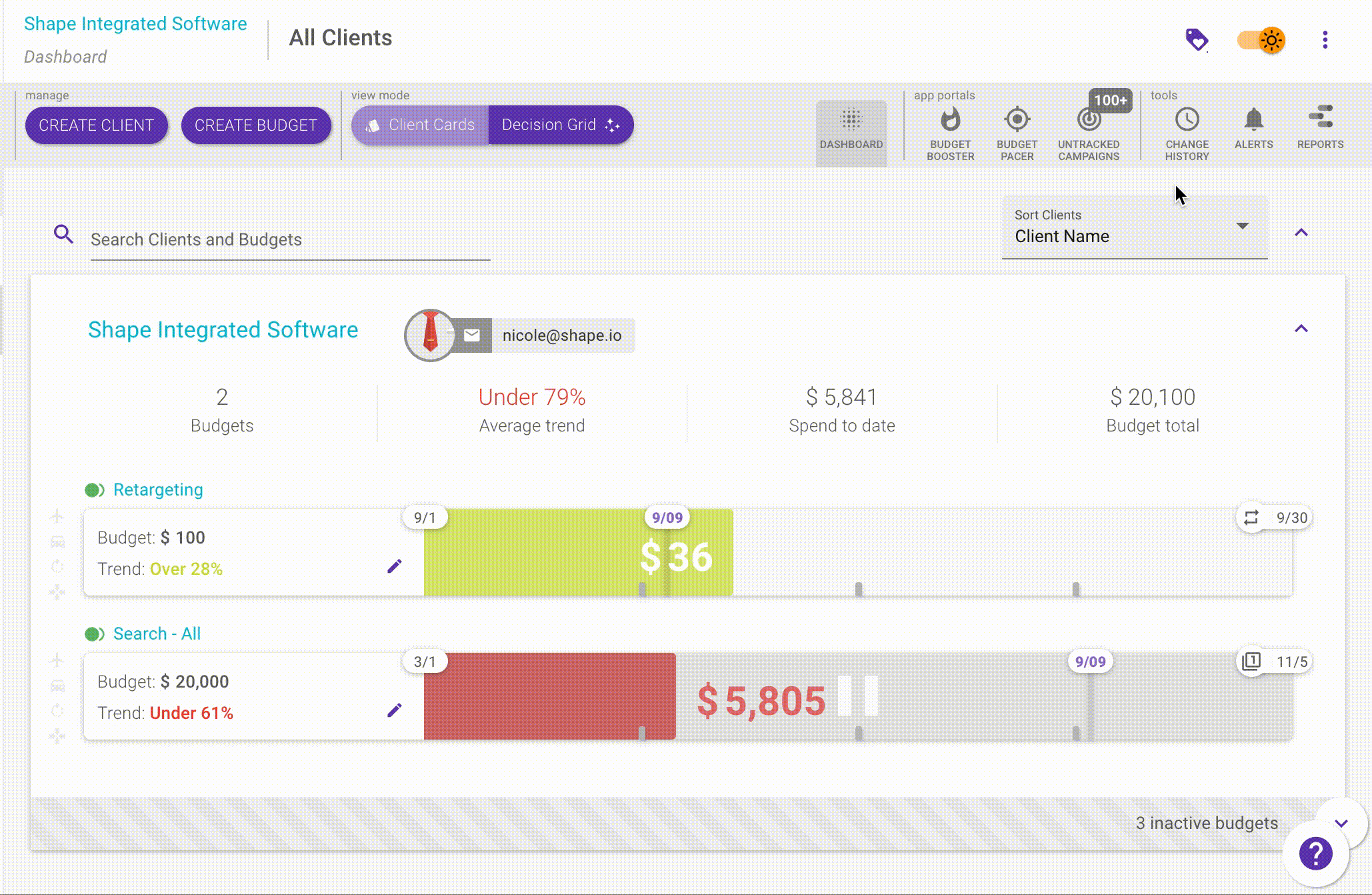 When dark mode is enabled, Shape's background will turn a deep grey hue throughout the platform. Dark mode helps reduce eye strain and blue light exposure and has been shown to save energy.
To turn dark mode on, click the orange sun icon in the top-right corner of the Shape platform. Want light mode back? Click the moon to return to a light background.