[Podcast] Accountability and Freedom with Michael Mack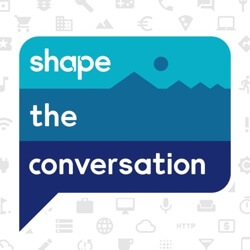 Who wouldn't want to experience a little more freedom in life? And what does that have to do with accountability?
Michael Mack is back on this episode of Shape the Conversation. He discusses accountability and freedom both in and out of the professional space.
Listen to the Episode
Show Notes
On this episode of Shape the Conversation, we invited the great Michael Mack onto our set to tell us all about his new LinkedIn post titled, "Accountability & Freedom". Michael and Jon cover topics like:
What does it mean to be accountable
The will to want to make a change
How to own your own accountability
How to be happy with who you are
Goal vs. Intention
Feeling "stuck" between choices you don't like
Practicing the "constant" smoothes you out
Don't blame others. Don't blame yourself. Mistakes happen in life and being accountable means finding a solution that solves the issue and works for everyone involved. Take the things that didn't work as a learning experience not as a failure. Keep your attention on the outcome you want to create and let go of blame.
"The primary outcomes of accountability are improved results and an increased sense of choice and interestingly enough, freedom. Try it yourself." - Michael Mack
About the Hosts
Nicole is a former PPC analyst, department head, and product manager. She focuses on marketing and customer success.
Spent years as a PPC consultant and agency analyst before focusing on making software.
Contact Us
Reach out to us with any ideas, questions, or feedback on the podcast!
jon@shape.io
nicole@shape.io
max@shape.io
Credits
More Episodes
More Resources