[Podcast] The Ideas of Andy Raskin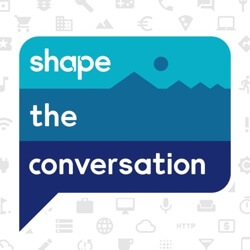 Andy Raskin "helps CEOs align their teams around a strategic story — to power sales, marketing, fundraising, product and recruiting."
Nicole and Jon have been mildly obsessed with Raskin's ideas and in this episode breakdown his 5 elements for developing a powerful strategic story of your own.
Listen to the Episode
Show Notes
We highly recommend you read through Raskin's writing on LinkedIn to pull out all the nuance for yourself. But in our eyes, his post "The Greatest Sales Pitch I've Seen All Year" is the place to start.
Nicole and Jon broke down the 5 elements to a crafting a powerful story for your product/company/service according to Raskin which are:
#1 Start with a big, undeniable change that creates stakes
#2 Name the enemy
#3 Tease the "Promised Land"
#4 Position capabilities as "magic" for slaying "monsters"
#5 Present your best evidence
Nicole and Jon have seen these principles at work in high growth companies but never seen it articulated so clearly before Raskin.
We also highly recommend checking out more of Raskin's work starting with "How Winners Really Differentiate" and "Why Great Pitches Come From Customers".
About the Hosts
Nicole is a former PPC analyst, department head, and product manager. She focuses on marketing and customer success.
Spent years as a PPC consultant and agency analyst before focusing on making software.
Contact Us
Reach out to us with any ideas, questions, or feedback on the podcast!
jon@shape.io
nicole@shape.io
max@shape.io
Credits
More Episodes
More Resources