[Podcast] Creating a PPC Strategy for a Brand New Product/Service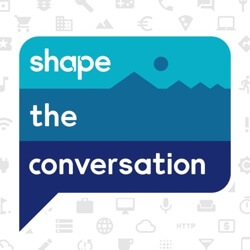 Making something new is no easy task, but it is only step one to truly getting off the ground. You have to make sure people know about it. Digital advertising is a powerful way to get eyeballs on your new product/service fast.
Today on 'Shape the Conversation', Nicole and Jon dive into formulating a PPC strategy for emerging products or services that may have low search volume on Google.
Listen to the Episode
Show Notes
You have an amazing new idea. No one has ever done anything like this before. But can you get it in front of anyone to get validation that it is that great of an idea? Is anyone searching Google for the solution you've created?
Nicole and Jon have had to tackle this challenge before and have some advice for creating digital ad campaigns when search volume might be low or the search phrases you want to target are less obvious.
In this episode of 'Shape the Conversation', Nicole and Jon cover topics like:
How to find details on the ads of any potential "competitors"
Focusing on the questions your target market are asking Google to find search phrases to target.
How to leverage the Google Ads Keyword Planner to research what people may be searching for.
Ways to think about quickly explaining your new product/service to the market.
Our biggest takeaway is that you can use this process as a way to prove to yourself and others that there is a market for your idea. Digital marketing is a great way to get your product out to the world and begin getting feedback, even before you build.
About the Hosts
Nicole is a former PPC analyst, department head, and product manager. She focuses on marketing and customer success.
Spent years as a PPC consultant and agency analyst before focusing on making software.
Contact Us
Reach out to us with any ideas, questions, or feedback on the podcast!
Credits
More Episodes
More Resources