[Podcast] The Evolving PPC Landscape for Agencies and Software with Kirk Williams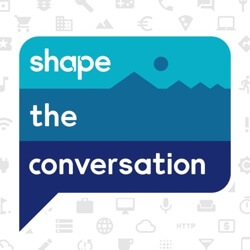 In this episode of Shape the Conversation, Kirk provides his perspective as a PPC agency owner and we (Nicole and Jon) compare it to our experience running a SaaS company in the same space.
Listen to the Episode
Show Notes
We're back for a special episode!
Big thanks to Kirk Williams of Zato Marketing for joining Nicole and Jon.
Kirk talks through how he thinks about providing value for his customers in a world where the ad networks are seeking to create direct relationships with advertisers.
Nicole and Jon talk about how although our industry is one where you can build a profitable SaaS company, there is much less venture capital appetite for PPC-focused technology then there was 5 years ago.
About the Hosts
Nicole is a former PPC analyst, department head, and product manager. She focuses on marketing and customer success.
Spent years as a PPC consultant and agency analyst before focusing on making software.
Contact Us
Reach out to us with any ideas, questions, or feedback on the podcast!
jon@shape.io
nicole@shape.io
max@shape.io
Credits
More Episodes
More Resources