[Podcast] The Facebook Roller Coaster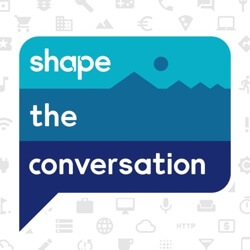 The months leading up to (and following) Facebook's congressional hearings in April of 2018 have been a roller coaster for the company. The stock took a massive hit when they announced on the last earnings call that revenue growth would slow over the coming quarters.
Have all the scandals and bad PR truly inhibited the future of Facebook? Or is this just another stumbling block along the way for a company that will be around for generations.
Nicole and Jon dig into what moves the needle for Facebook's business: advertising. As Facebook continues to mature their advertising business and company as a whole, what ripple effect will this have on people and businesses spending time on the platform?
Listen to the Episode
Show Notes
Facebook has undergone scrutiny and allegations regarding their business. Nicole and Jon cover many topics including:
The congressional hearings and Zuckerberg's message to congress about advertising
The "core" of Facebook's revenue
How Facebook has successfully monetized Instagram and WhatsApp
The influence of bots on the ad ecosystem
Keeping ad platforms from being "spammy"
Facebook's influence on the fabric of society
Predictions of where Fecebook will go from here
Nicole and Jon believe that Facebook will continue to thrive even after all issues of 2018. But the big question is what will Facebook do next? Maybe a search engine? Facebook has been on the forefront of the social media industry for over a decade. But there are still many sectors they haven't delved into yet.
About the Hosts
Nicole is a former PPC analyst, department head, and product manager. She focuses on marketing and customer success.
Spent years as a PPC consultant and agency analyst before focusing on making software.
Contact Us
Reach out to us with any ideas, questions, or feedback on the podcast!
Credits
More Episodes
More Resources