[Podcast] PPC Management Software For Agencies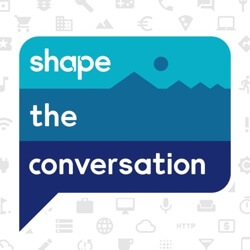 On this episode of 'Shape the Conversation', Nicole and Jon dig into the world of PPC Management Software from the perspective of both builders of their own platform as well as the purchasers looking into platforms for use in a PPC agency.
Listen to the Episode
Show Notes
Nicole and Jon have been in the business of PPC Management Software for many years and know all of the in and outs, dos and don'ts associated with choosing the right platform for your PPC agency. Nicole and Jon cover topics like:
What is and isn't PPC Management Software
The difference between reporting software and management software
Management platforms for PPCers
How the landscape of has changed over time
The competitor all PPC software is battling against
Advice for picking the best platform for your team
Making the change to better manage your ads and budget could really help create a happier PPC team. There really aren't that many companies out there making management software for PPC agencies, but you will need to identify your needs and figure out which platform is best for you and your team.
About the Hosts
Nicole is a former PPC analyst, department head, and product manager. She focuses on marketing and customer success.
Spent years as a PPC consultant and agency analyst before focusing on making software.
Contact Us
Reach out to us with any ideas, questions, or feedback on the podcast!
jon@shape.io
nicole@shape.io
max@shape.io
Credits
More Episodes
More Resources