Free PPC Campaign Report Template for Data Studio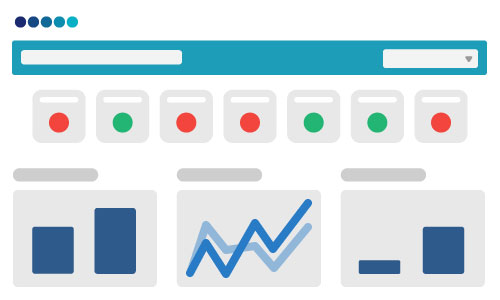 Generating PPC reports is a regular task for every digital advertiser.
For agencies that repeat this process across their client base monthly (or more frequently), reporting can be extremely time consuming and costly. Google Data Studio is growing increasingly popular with digital advertisers who find its functionality on par with paid tools and its price (free) palatable.
The main challenge?
Getting ad platform data from non-Google sources requires engineering, third-party software, or manual data entry.
With the launch of Shape's ADI, we are able to push fresh, cross-channel PPC data into Google Data Studio daily (or more frequently as needed).
We are releasing our reporting templates for free to help digital advertisers see the power of Shape's ADI and Google Data Studio together.
The first report we're making available is the PPC Campaign Report.
Preview the PPC Campaign Report Template:
Data Sources Supported: Google Ads, Facebook Ads, Microsoft Ads, Twitter Ads, LinkedIn Ads
What the PPC Campaign Report Includes:
The PPC Campaign Report provides both top-level and granular views into how ad campaigns are performing. Data from multiple ad platforms is combined in this report to provide your stakeholders or clients with multiple views of their cross-channel results.
Page 1 - Performance Overview
Current results for all your campaigns across all ad platforms.


Page 2 - Historical Overview
Historical results for all your campaigns across all ad platforms.


Page 3 - Campaign Performance
Drilldown of metrics for each individual campaign.


Page 4 - Network Performance
Results broken down by ad networks (ex: Google, Facebook, Microsoft)


Page 5 - Channel Performance
Results broken down by ad channel (ex: search, display, video)
The PPC Campaign report can be used for an individual business or scaled easily across multiple clients with Data Studio's filtering capabilities.
How To Launch Your Own:
How to launch your PPC Campaign Report
Shape offers five always-free, campaign-level data views. Generate cross-channel PPC Campaign Reports for your business or clients at no cost.
Additional Reporting Templates Offered with Shape's ADI Product Suite:
Learn more about how Shape's Advertising Data Infrastructure works to deliver reporting, automation, and more:
Reporting connectors Shape offers: