PPC Performance Audit Template for Data Studio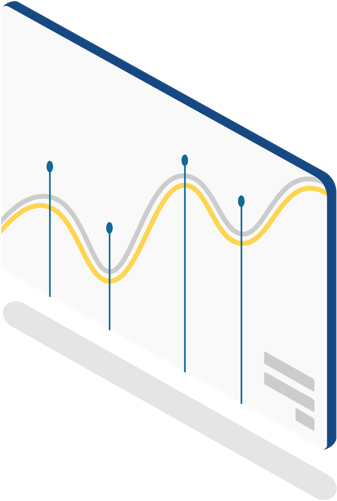 Regular PPC audits are important for every digital advertiser to complete because they can flag important performance or settings issues with ad accounts that need to be rectified.
Manually running through an audit checklist can be time-consuming and makes it hard to track results over time. Reporting tools can be great for flagging performance issues after results go sideways but may not help you catch settings/structural issues before you launch campaigns.
Google Data Studio is a great free tool to use to launch your very own ppc auditing tool. And if you're only looking to audit Google Ads data then Google offers a free build-in connector to Data Studio.
But, if you want to run a more comprehensive audit against your Facebook Ads, Microsoft Ads, LinkedIn Ads, and Twitter Ads data, you'll need a more robust data solution. Shape Advertising Data Infrastructure helps digital advertisers to push fresh, cross-channel PPC data into Google Data Studio daily across many major ad networks.
Since getting your own audit tool up and running requires some work, we're releasing our PPC Performance Audit template for free to help get you started and launch you to create your own.
Preview the PPC Performance Audit Template:
Data Sources Supported: Google Ads, Facebook Ads, and Microsoft Ads
NOTE: This audit template requires Shape members to implement Premium ADI Views. We suggest learning more about ADI pricing and how to launch these premium views and the audit template before getting started.
What the PPC Performance Audit Includes:
The PPC Performance Audit combines two types of audit templates: performance reports and systems/settings checks. The performance reports highlight how results differ depending on certain targeting methods or ad types (for example). These can be be used to identify anomalies in results and/or drive possible optimizations. The systems/settings checks indicate when certain elements in a campaign are not meeting best practices.
Page 1 - Performance by Device Type
PPC performance results broken down by device type (ex: Mobile, Desktop, Tablet)


Page 2 - Performance by Ad Type
PPC performance results broken down by ad type (ex: Expanded Text Ads, Image Ads, Video Ads)


Page 3 - Active Ads Per Ad Group
Displays the number of active ads in every Google and Microsoft ad group and campaign. Highlights ad groups with less than 3 active ads.


Page 4 - Active Ads Per Ad Set
Displays the number of active ads in every Facebook ad group and campaign. Highlights ad sets with less than 3 active ads.


Page 5 - Search Term Audit
Displays search terms that generated clicks, impressions, and spend across Google Ads and Microsoft Ads campaigns.
How To Launch Your Own:
DIRECTIONS TO LAUNCH YOUR OWN PPC PERFORMANCE AUDIT
While Shape offers five always-free, campaign-level data views, this report is part of our Premium ADI package. Utilizing this report will require you to implement our Starter ADI tier. See our pricing for more information.
Additional Reporting Templates Offered with Shape's ADI Product Suite:
Learn more about how Shape's Advertising Data Infrastructure helps PPC advertisers and agencies deliver reporting, automation, and more:
Reporting connectors Shape offers: