How Accounting Teams Can Improve PPC Spend Reconciliation and Reporting with a Shape ADI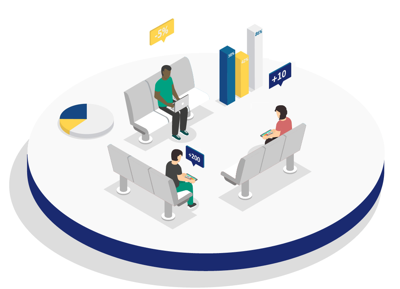 Like their digital advertising colleagues, accounting teams are responsible for ensuring that PPC spend is properly accounted for on each ad network. They don't need access to the large daily data sets their PPC coworkers do, and many may not know what a CTR or CPV is. But, it's important for them to be able to access PPC data as simply and quickly as any other team at their company to reconcile billing.
For digital advertisers running campaigns in-house, the PPC team is ultimately beholden to the accounting team since they're paying the ad spend invoices. Similarly, at advertising agencies, accounting and PPC teams must work together to ensure proper end-of-billing-cycle spend reconciliation for clients.
In both scenarios, it's essential that the accounting team has quick access to PPC spend data so that they can get invoices paid or collected as fast as possible. Shape Advertising Data Infrastucture (ADI) makes reconciling PPC spend data across an organization easy. All your company's cross-channel spend is aggregated and stored automatically. Spend can be segmented by dimensions including ad network, ad channel, ad account name, or client name. Shape's ADI eliminates the headache and hassle of accounting for PPC spend and gives hours back to digital advertising and accounting teams to do what they do best.
What is an Advertising Data Infrastructure (ADI)?
The Shape ADI unifies a company's advertising data in one place automatically. Shape's one-stop Advertising Data Infrastructure aggregates PPC data across all major ad networks via a two-way API. Spend and performance metrics are stored in a fully-managed warehouse and data can be easily pushed to other third-party tools via public connectors.
Within hours of activating a Shape ADI (which takes 7 steps and less than 15 minutes), your company has access to current and historical PPC spend and performance data across seven ad networks. Data is typically backfilled for 30 days, although it can be backfilled further depending on your accounting team's needs and processes.

Implementing a Shape ADI simplifies and accelerates an accounting team's access to PPC spend data and eliminates errors associated with manual spend reporting and reconciliation.
How Does ADI Reduce Workload for Accountants?
1. Makes Spend Reconciliation a Snap
Whether you're running ad campaigns in-house or for an agency, one thing is constant. At the end of your billing cycle, the ad networks are going to collect on the ad spend owed to them. Accounting teams need to be aware of what's being billed to your organization by ad networks and what you'll need to bill clients (if you're an agency).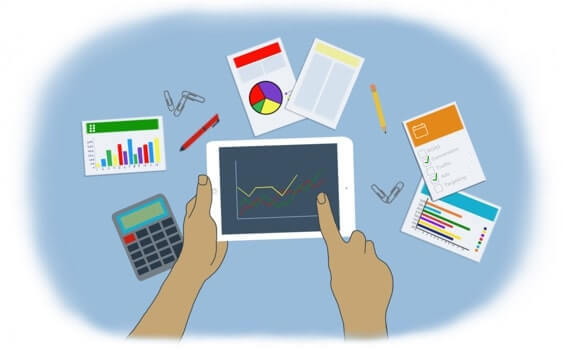 Likewise, there are various payment methods that PPC networks utilize to collect ad spend (ex: pre-pay, post-pay, invoice) and agency fee structures (ex: flat rate, percentage of spend, pay by performance). Therefore, it's key that ad network spend totals match internal company reporting systems (and client invoices for agencies). Having a strong workflow in place between the accounting and the PPC team to complete end-of-cycle reconciliation ensures no dollar is misplaced or misreported.
The Shape ADI eliminates manual spend aggregation and reconciliation. PPC advertisers and accounting teams have access to all their PPC spend data by ad network, ad channel, and ad account. Shape's PPC budgeting platform users can also combine campaigns into custom groupings (ex: Client name or Budget name) to further segment reported costs. Best yet, ad spend is automatically refreshed daily and updated in BigQuery or reporting tools. This means spend reconciliation can happen faster (24 hours after cycle close) since accounting teams don't have to wait for PPC teams to manually assemble data.
2. Fewer Billing Surprises with Automated Client Spend Reporting
For digital advertising agencies, especially those that manage clients with fixed budgets, a regular source of conversation between the agency and the client is how their ad dollars are being spent. If a PPC advertiser accidentally overspends a target budget, it's likely the advertiser and the accounting team are going to hear from the client about their mistake. In turn, if a target budget is severely underspent, that same client may demand to know why the advertiser isn't doing a better job allocating their budget to performing channels. Creating and sharing live ppc client performance reports can help eliminate end-of-cycle surprises and foster proactive communication and action between both parties.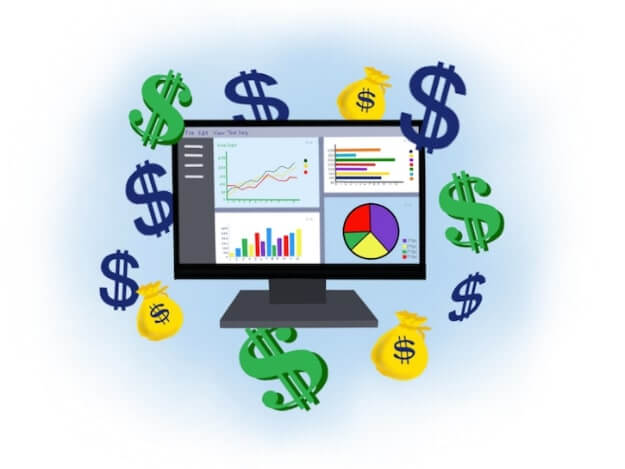 Automating PPC reporting is one of the most common needs we see across PPC, executive, accounting, and customer success teams. Within minutes, you can connect the Shape ADI to Google Data Studio or Sheets and spin up your own custom client-facing reports. Or, you can utilize one of Shape's free templates. Keeping clients up to date on their performance and spend is easy since PPC data is refreshed daily. With Shape's flexible PPC budget automation and the ADI's beautiful template reports, it's possible to eliminate hours of tough client conversations regarding ad spend billing.
3. Integrate PPC Data into Accounting & Billing Systems Programmatically
Regardless if you're a small business with in-house marketing or a large agency running client campaigns worldwide, your accounting solution is likely one of your most important software solutions. Unfortunately, when teams collect or input PPC spend data manually it can lead to a months long cascade of accounting errors. Since technology solutions are increasingly offering their own APIs or (at a minimum) the ability to ingest data from other APIs, it's now possible to import PPC spend into many enterprise accounting platforms.
Along with a fully-managed data warehouse and connectors to popular reporting and BI tools, the Shape ADI also offers a two-way, cross-channel API. Instead of building costly integrations with each PPC ad network, engineering teams can integrate a single PPC API into accounting software for eight ad networks. Data can be automatically pushed to accounting solutions daily (if not more frequently). And, since humans aren't involved, manual reporting errors are all but eliminated. Finally, Shape's custom campaign grouping feature means you can match campaign spend to whatever naming/invoicing structures you employ in your accounting solutions.
Improve Your PPC Ad Spend Reconciliation and Reporting with Shape's ADI
Have all your company's PPC data at your fingertips with Shape's Advertising Data Infrastructure. Give your departments access to robust cross-channel PPC data, a two-way API, and a powerful data warehouse.
Not sold yet? We've made campaign-level warehousing and API access free. See the Shape ADI in action today using your company's live data when you spin up an Account-Level Spend Report template.
Interested to learn more about what companies like yours have already built with a Shape ADI? Don't hesitate to schedule a free consultation with our team today before diving in.
Get Started or Schedule a Call
Learn more about how advertising data infrastructure's work:
Reporting connectors Shape offers: