Product Updates - April 2021 - New Copy Budget Tool & Default Metrics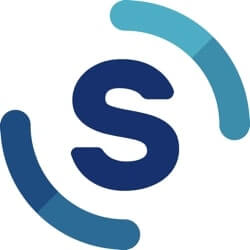 Find more details on these recent product releases in our Knowledge Base.
What's new in Shape in April 2021:
"Copy Budget" Launches: Duplicate Existing Budgets Faster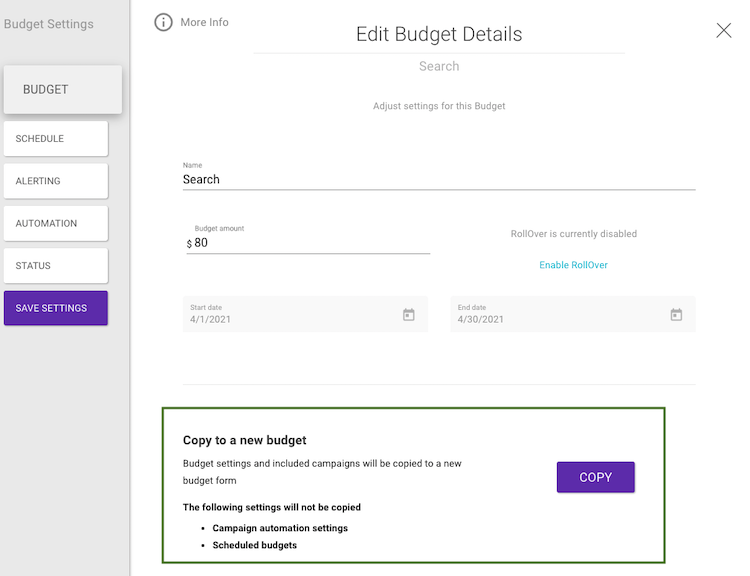 Need to recreate an existing Budget in Shape fast? Shape's new Copy Budget feature allows you to duplicate Budgets quickly by automatically copying an "old" Budget's settings to a new Budget.
Budget amount, alerts, and Budget automations will be copied and/or enabled for you. You'll still need to configure campaign-level automation settings (such as which campaigns AutoPilot is active on) and schedule future Budget amounts. Find a step-by-step guide to Copying Budgets in our Knowledge Base.
Default Metrics: CruiseControl Min, Max, & Default Daily Budgets

When using CruiseControl, we highly recommend Digital Advertisers set Min, Max, and Default Daily Budgets. These act as thresholds that tell Shape how high or low a daily budget may be set that the advertiser is comfortable with. These settings now show by deafult on the Decision Grid for all Budgets with CruiseControl enabled.
New Campaign-Level Metric: Target Amount
The "Target Amount" is the total amount of spend that you wish a campaign or campaigns in a Shape Budget to achieve during a budget cycle. Previously, this metric was available at the Client and Budget level only.
 "Target Amount" was added at the campaign level as well. This helps provide additional insight into what a Budget's "Target Amount" is while digital advertisers make optimizations on the Campaign View. Learn more here.