Product Updates - Spring 2022 - Improvements to Platform Speed, Toolbars, and More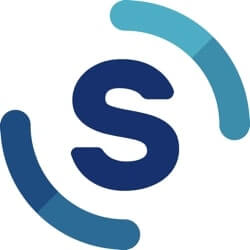 More details on these recent product releases can be found in our Knowledge Base.
We've had a busy spring enhancing several platform features and improving overall platform speed and security. Discover what's new to Shape as of Spring 2022:
Toolbar Improvements
You may have noticed the Toolbar in the upper right-hand corner of Shape looks a bit different. We've added labels to all of the navigation buttons to provide additional clarity about the various tools and functionalities that are found on the toolbar.
The toolbar has been updated across multiple platform pages including the main dashboard, client view, and budget view.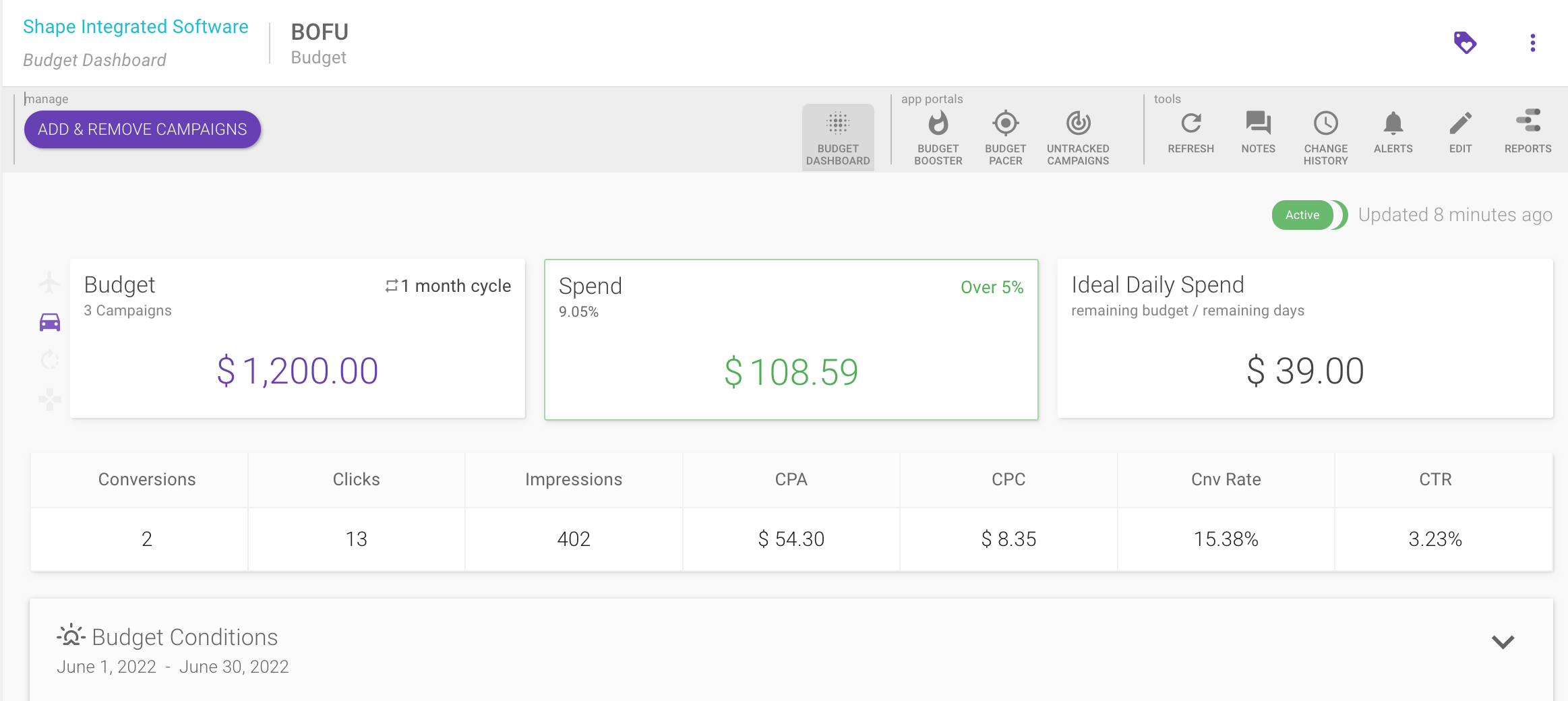 View Scheduled Budget Amounts from Previous Cycles
You can now view the budget amounts you have scheduled for past cycles. See the Schedule section of any budget settings form to view this new information.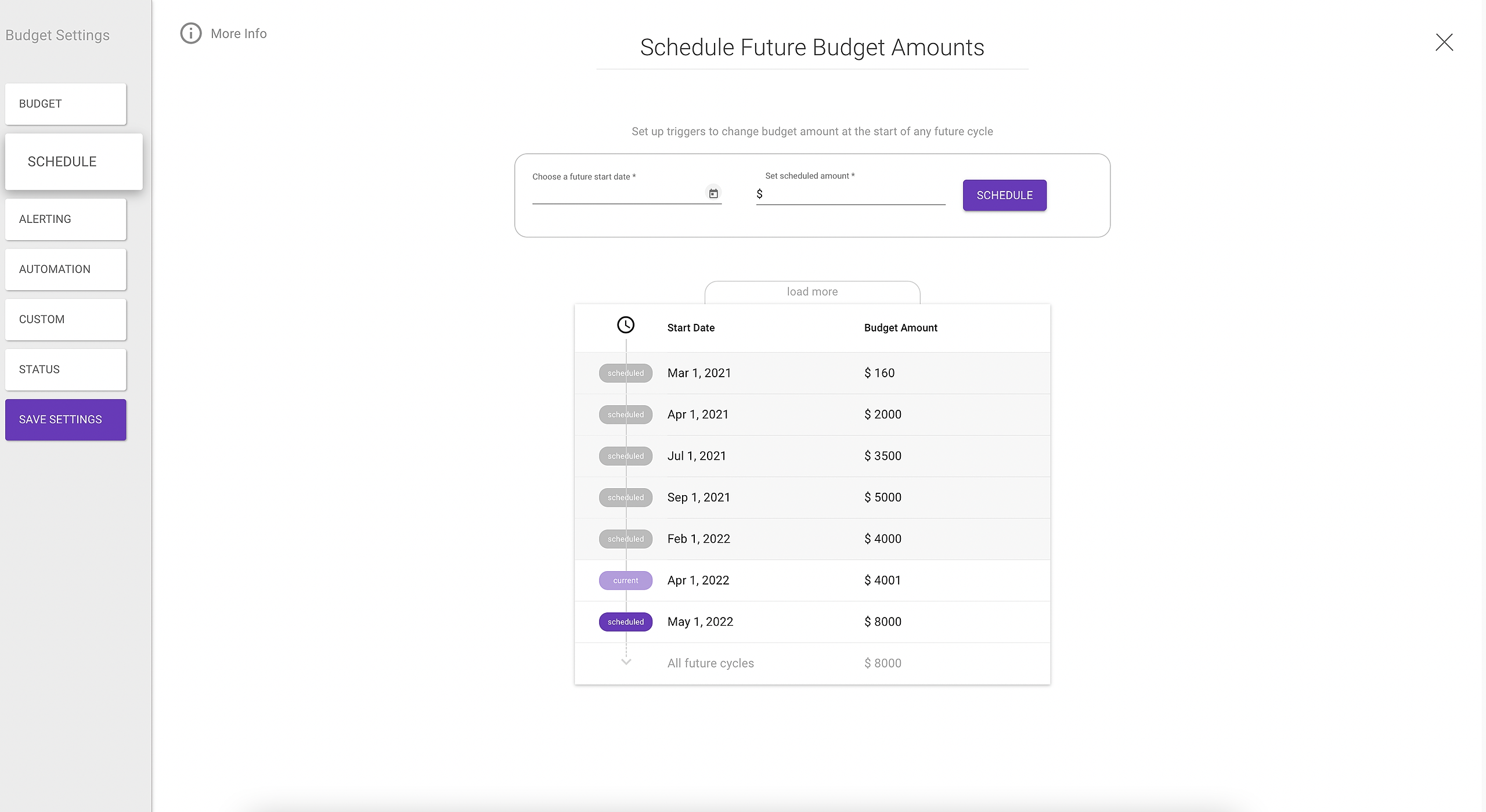 In addition to this, an indicator has been added to the budget page that lets you know if the upcoming cycle has an amount scheduled, and what that new amount will be.

BudgetPacer now integrates with CruiseControl
BudgetPacer now gives budget corrections for your CruiseControl daily budget settings in addition to all previous recommendations. If your daily budget has a correction, your CruiseControl settings will correct in tandem to support the updated daily budget.
See what corrections the updated BudgetPacer has in store for your campaigns!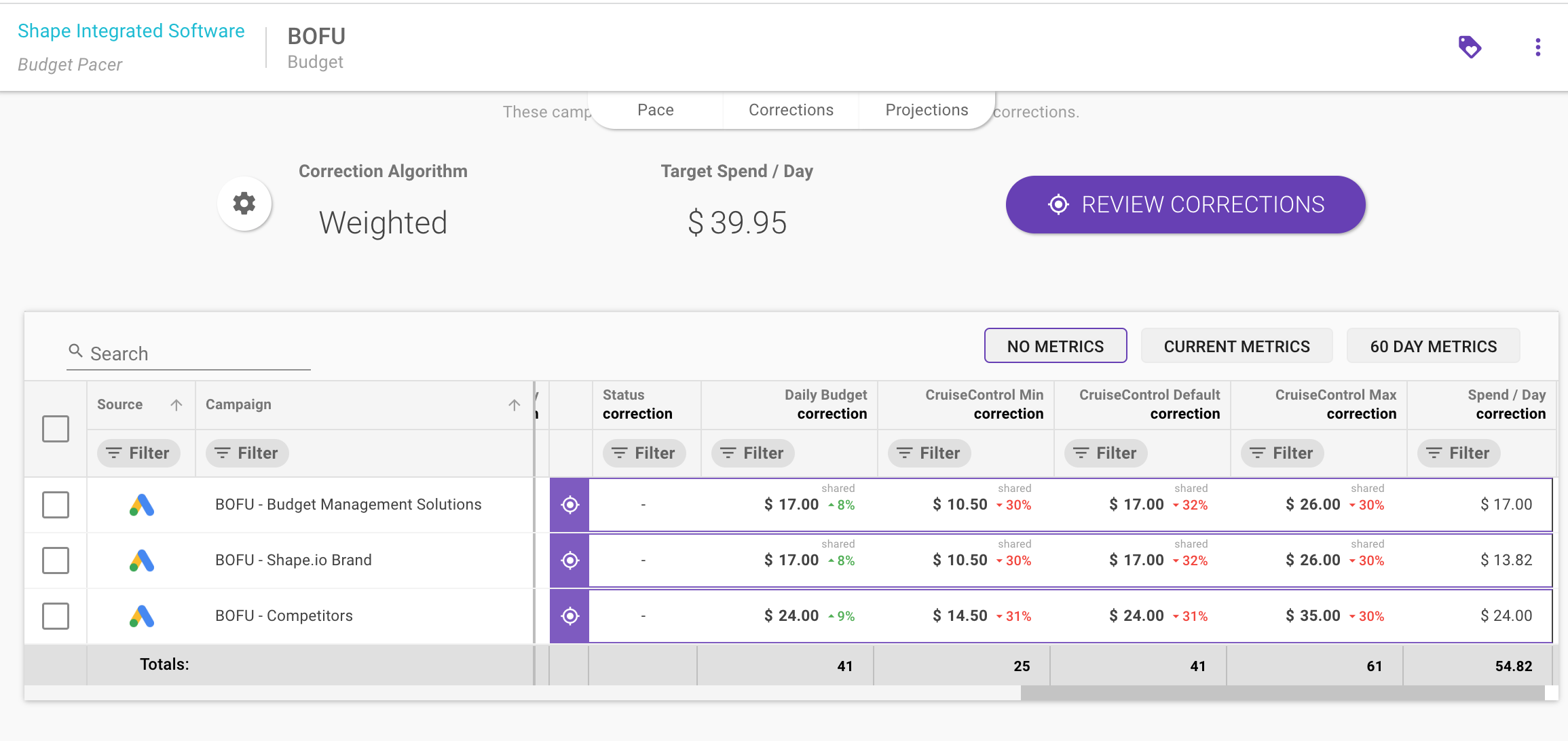 Platform Speed, Load Time, and Security upgrades
After releasing several visual updates over the last year, we're excited to release some backend updates to our platform to make it more efficient for you.
We've improved the load times of our pages meaning you can view and optimize your PPC spend and performance data faster. Likewise, you should see improved experience utilizing Shape on slower internet connections and/or older computers/mobile devices. Finally, we continue to constantly upgrade Shape's security measures to the latest standards to ensure our platform is as secure as possible.
More Resources: