Shape.io is now part of NinjaCat!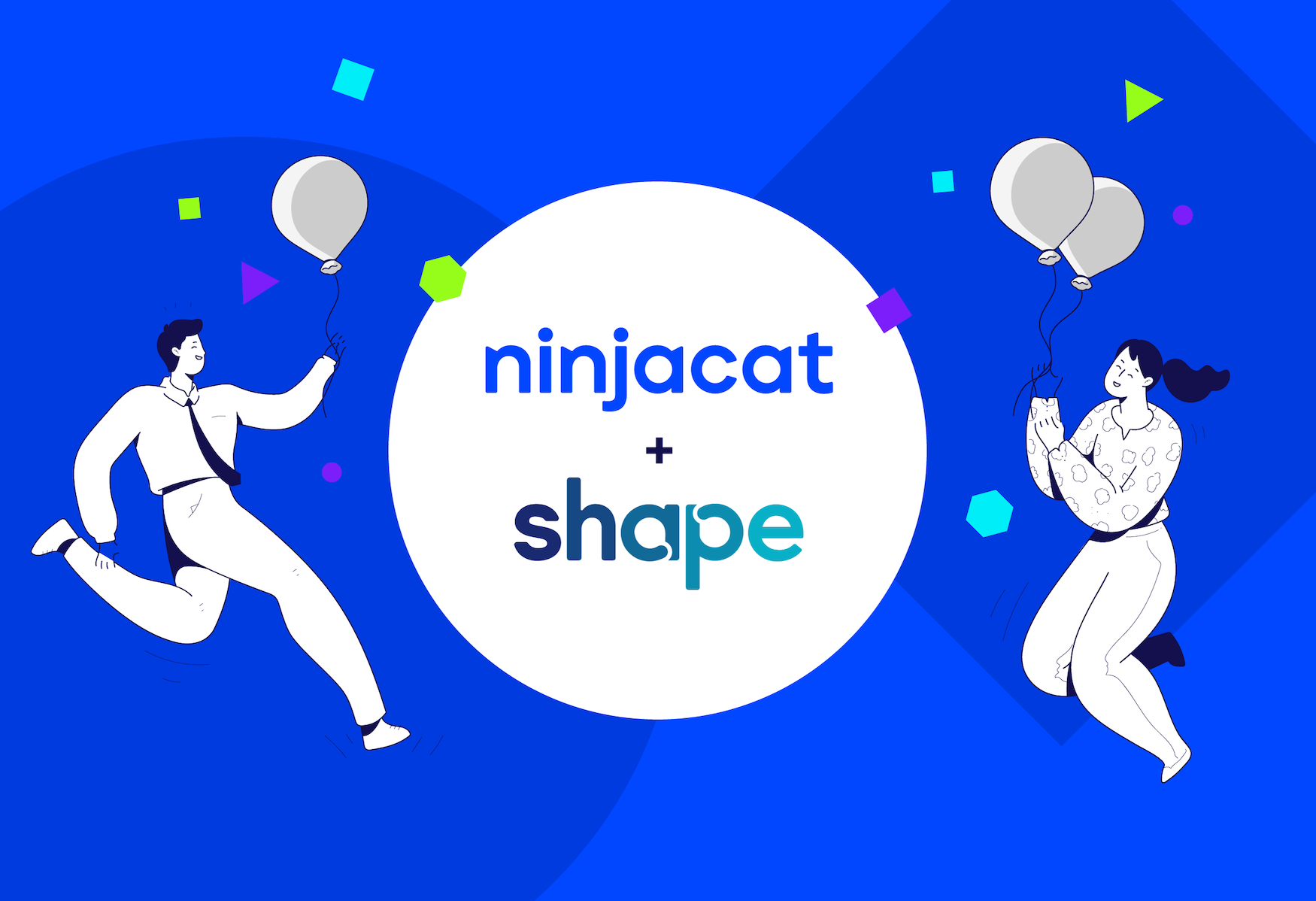 To our customers, partners, friends, and supporters:
We're thrilled to announce that Shape has been acquired by NinjaCat, a digital marketing management platform built for agencies, media companies, and brands.
Over the last seven years, the team at Shape has been fixated on building pay-per-click management software that makes digital advertisers ruthlessly efficient in managing advertising spend at scale.
We're proud to have helped digital agencies save their clients thousands (if not millions) of dollars in overspend by simplifying ad spend tracking. Our mission since day one has been to build budget automation solutions that give digital advertisers back valuable time they can focus on optimizing marketing performance.
We are fortunate to have found a partner in NinjaCat, a company which shares the same laser-like focus on improving digital marketers lives by automating marketing reporting.
NinjaCat has a powerful vision and roadmap for delivering a tightly integrated platform that will enable our clients to report and act on their marketing campaigns with greater accuracy and efficiency than ever before. We're extremely excited to be a part of it.
Rest assured, the Shape platform isn't going anywhere.
Digital advertisers will continue to manage campaign spend and performance via our PPC budgeting platform. In the months ahead, Shape and NinjaCat will identify ways to integrate our platforms. Together, we will accelerate the delivery of an all-in-one platform to store, report, monitor, analyze, and act on marketing data at scale.
Full details of the acquisition, including what this means for our customers, can be found in our press release and Shape FAQ.
We want to express our gratitude to the incredibly smart and talented employees of NinjaCat who have welcomed us with open arms (paws?). And, of course, we want to thank you all for your continued support and trust in Shape.
Here's to the future of Shape + NinjaCat. We can't wait to show you all what's ahead!
-Chris, Jon, David, Dominic, Tyler & Nicole