Introducing Shape's Newest Ad Platform Integration: TikTok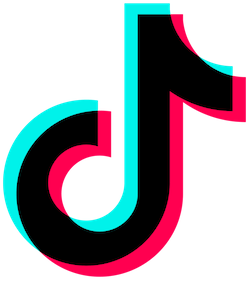 When most people think of TikTok, they first think of dance challenges, lip-sync videos, viral trends, and GenZ.
But for digital marketers looking for new innovative ways to help their clients reach their target audiences, TikTok can be a boon for marketers to drive interest, awareness, and sales. The platform now has one billion active monthly users that span every age range and every niche interest under the sun.
TikTok is quickly solidifying its place among the top video advertising platforms. Since their official ads program launch in 2019, advertisers have poured $17 billion into TikTok campaigns. By 2027, research firm Omdia predicts that TikTok will drive $44 billion in ad revenue, surpassing Meta and Youtube combined.
With so much potential marketing impact, digital marketers are directing their advertising budgets to the platform with increasing voracity. That's why we couldn't be more excited to introduce Shape's newest ad network integration: TikTok Ads!
PPC Budgeting Software Suite
While we can't make your new TikTok ad go super viral, Shape can simplify tracking TikTok campaign spend and performance metrics.
Once you sync a TikTok data source to Shape, you'll have the ultimate freedom to track campaign spend however you need. Advertisers can track and monitor TikTok spending in a one-time budget flight or track it as part of a recurring cross-platform budget strategy.
Automation
Similar to our Pinterest Ads integration, our TikTok integration is one-way. For now, advertisers cannot change the status or daily budget of a TikTok campaign in Shape.
Certain automation features (such as AutoPilot and CruiseControl) will not work on TikTok campaigns. To reduce confusion, we've disabled campaign editing on TikTok campaigns. Likewise, you cannot activate any automation features that rely on settings changes on TikTok campaigns.

Budget Booster and Budget Pacer will continue identifying pacing and spending opportunities for TikTok campaigns. However, you'll need to make recommended daily budget changes on the TikTok platform manually.
All other solutions (such as SmartSync and the Untracked Campaigns app) should work as expected.
Advertising Data Infrastructure
Want to report on TikTok data in Google Sheets or Looker Studio? Do you need to ship TikTok data to your proprietary software?
TikTok data is now available via Shape's Advertising Data Infrastructure (ADI).
Once a TikTok data source syncs to Shape, the ADI will automatically begin aggregating and storing TikTok campaign data. Within a day, digital advertisers should be able to easily report on campaign-level data in Looker Studio, Google Sheets, and other business intelligence tools.
For more information on Shape's TikTok Ads integration, visit our Knowledge Base. You'll find information on getting started, troubleshooting, and the commonly asked TikTok Ads questions.