Jon Davis
Jon is co-founder and CEO of Shape. He spent 7 years as a PPC consultant, agency analyst and department manager before leaving to build useful apps for other PPC analysts. The origins of Shape come from problems Jon saw first hand in the industry. He focuses on product direction, customer service and sales for our company, reach out to him with any questions at jon@shape.io.
Chris Vlessis
Chris is a co-founder of Shape. He is responsible for architecting and developing on Shape's core platform. In the past, he has taken lead roles on large scale software projects for marketing agencies and other tech companies like Intel. Chris brings that exceptional experience and technical skill, not to mention his great attitude, to the Shape team.
David Teofilovic
David is a co-founder and Senior Developer. He is a talented full stack coder responsible for maintaining the site and developing new features. He attended Oregon State University pursuing a degree in Computer Science before jumping into the startup world full time. When he isn't working on Shape he enjoys hanging out with his girlfriend and rooting for his favorite athlete Novak Djokovic.
Dominic Albano
Dominic is the CTO at Shape. He joined the founders through a series of very fortunate encounters in Bend, Oregon. His focus constantly shifts to wherever the fire is hottest. He commands the front end of the Shape platform, directs engineering resources on the back end, and provides design work for the sales and marketing team. Outside of work, he loves to explore the world's places with good friends and family.
Tyler Juhola
Tyler is VP of Business Development at Shape. He comes from 6 years as an analyst, account manager and sales consultant focused in the PPC industry. He was responsible for millions of dollars of client spend at his agency job as a Shape customer. Tyler is excited to use his experience to help relate to the challenges that face PPC analysts and how Shape can help. When he isn't working he enjoys golfing and playing with his dog Carl.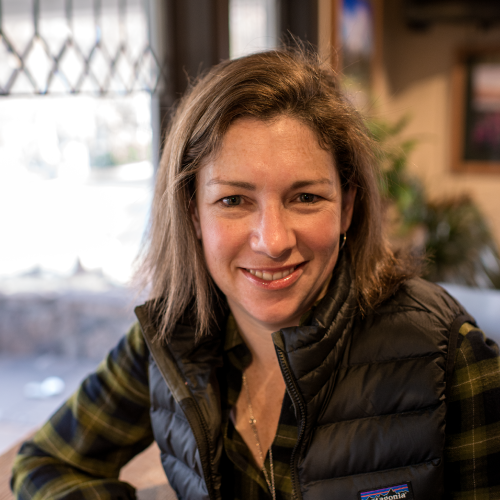 Katie Beltramini
Katie spent 13 years as a Product Manager at Yahoo! Finance. Recently she has changed her path from product management to software development. A graduate of Oregon State University's Bacc Computer Science program. Katie's day-to-day focus is monitoring and optimizing the speed and performance of the Shape platform.
Preston Derrick
Preston Derrick is a Content Marketing Manager here at Shape. He focuses on lead generation and lead management, as well as general marketing techniques and program implementation. With marketing experience from a number of agencies, Preston brings valuable skills to other departments in the company. Outside of work, you can find Preston outdoors whether it be rock climbing or scuba diving.

Why we built Shape.
Our founding team's experience in digital marketing lends a perspective to product decisions that is especially empathetic to the day-to-day challenges faced by our customers. This is the product we always wished existed.
We've spent a lot of time manually updating Excel spreadsheets and Google Docs. An analyst's time is valuable. Time should be spent on the fun challenges of being an analyst: the optimization leading to improvement of performance. Analysts know the more time spent on optimizing the better it is for everyone.
Shape is a team of developers, designers and analysts with the goal of serving digital marketing professionals and the organizations they run.