Multi-Channel PPC API for Digital Marketers
Automate Campaign Management, Optimization, and Reporting with a Robust Two-Way Advertising API
Empowering Innovation Within the Modern Agency
Unlock your agency's competitive advantages faster than ever with the Shape API.
Our API handles the challenges of advertising data collection, normalization, change submission, and maintenance at enterprise scale. Access thousands of data points from multiple ad networks via a single API.
Simply generate an authentication token and start writing queries using our GraphQL query builder and rich documentation today.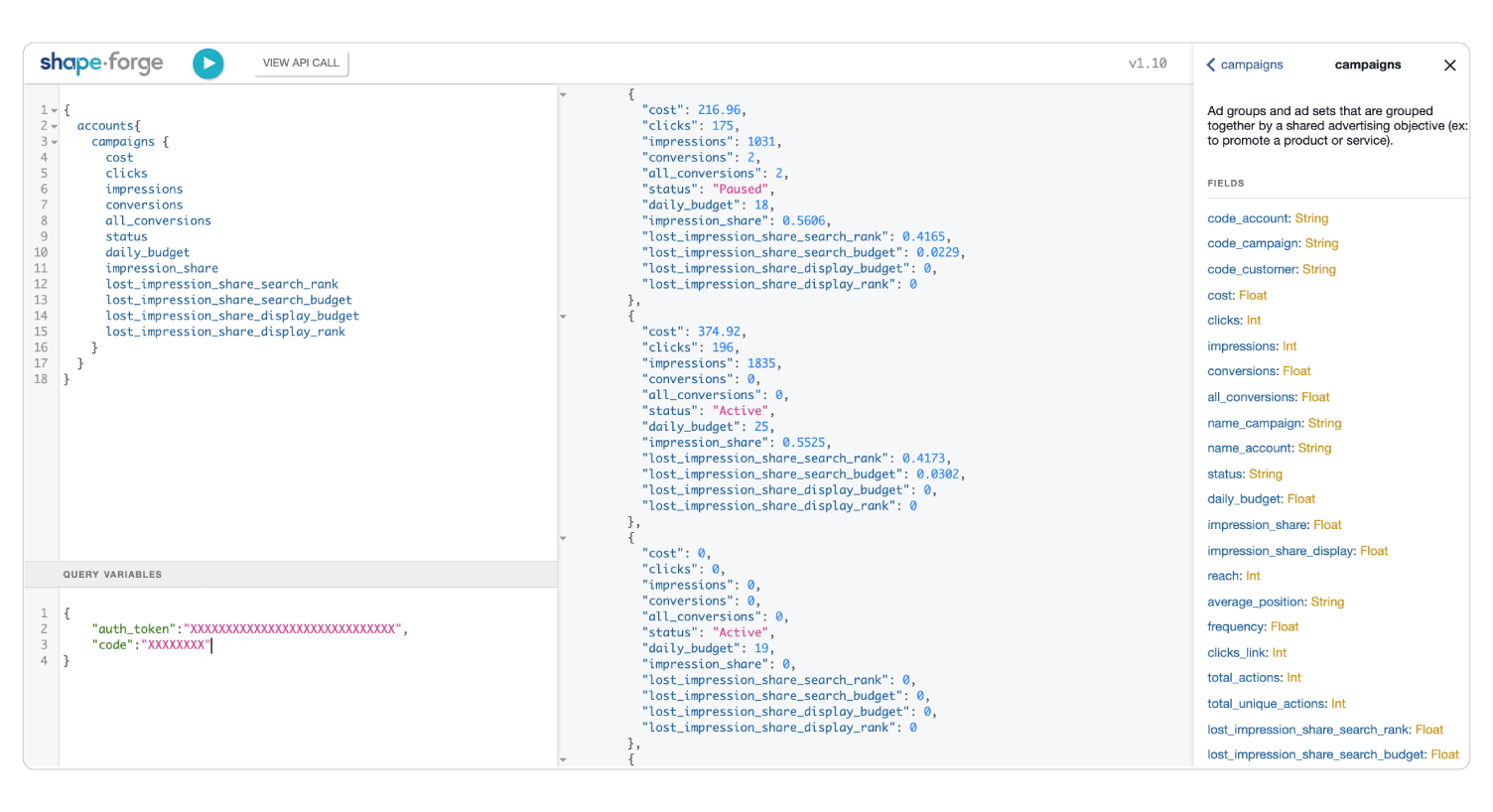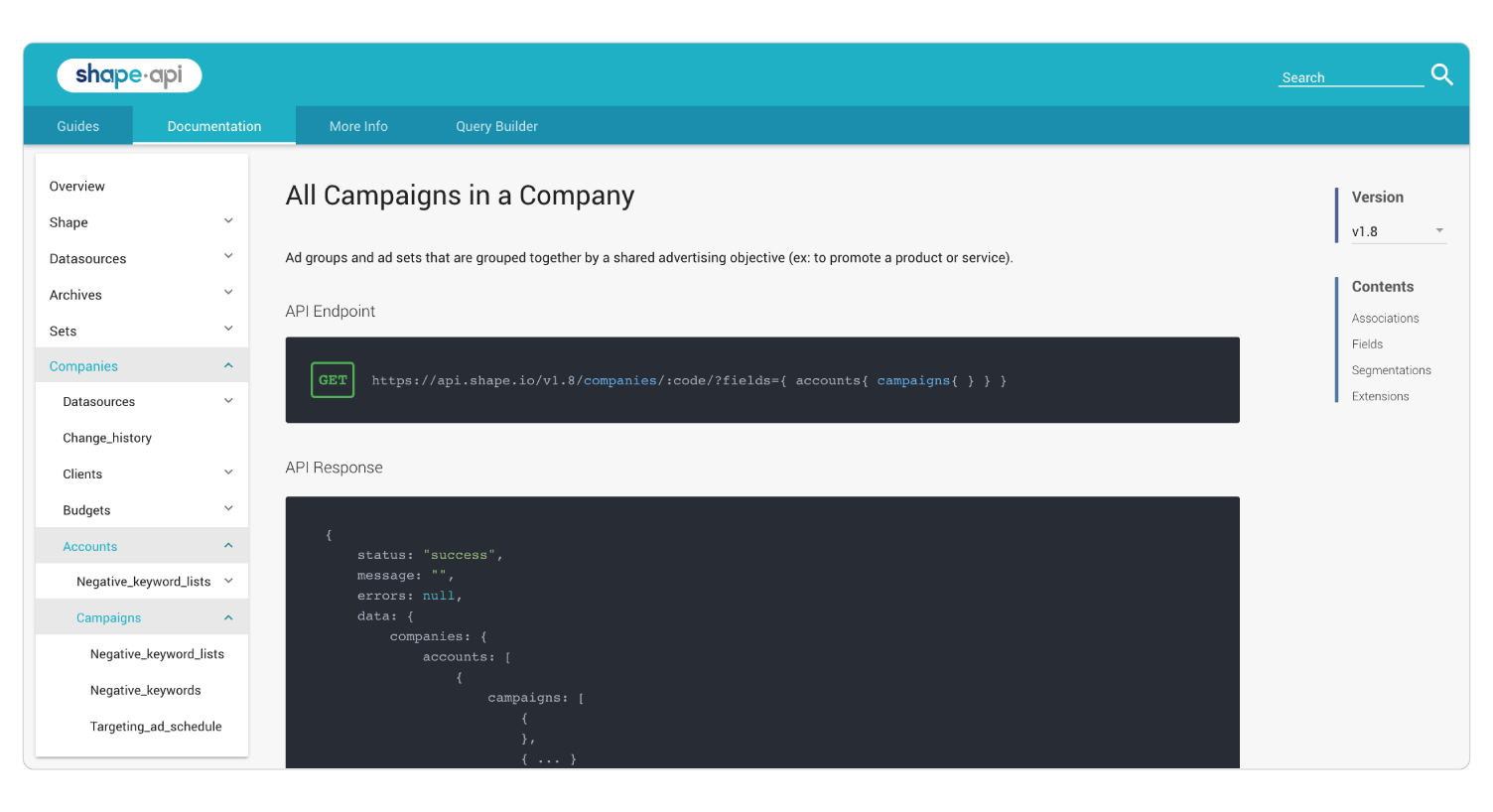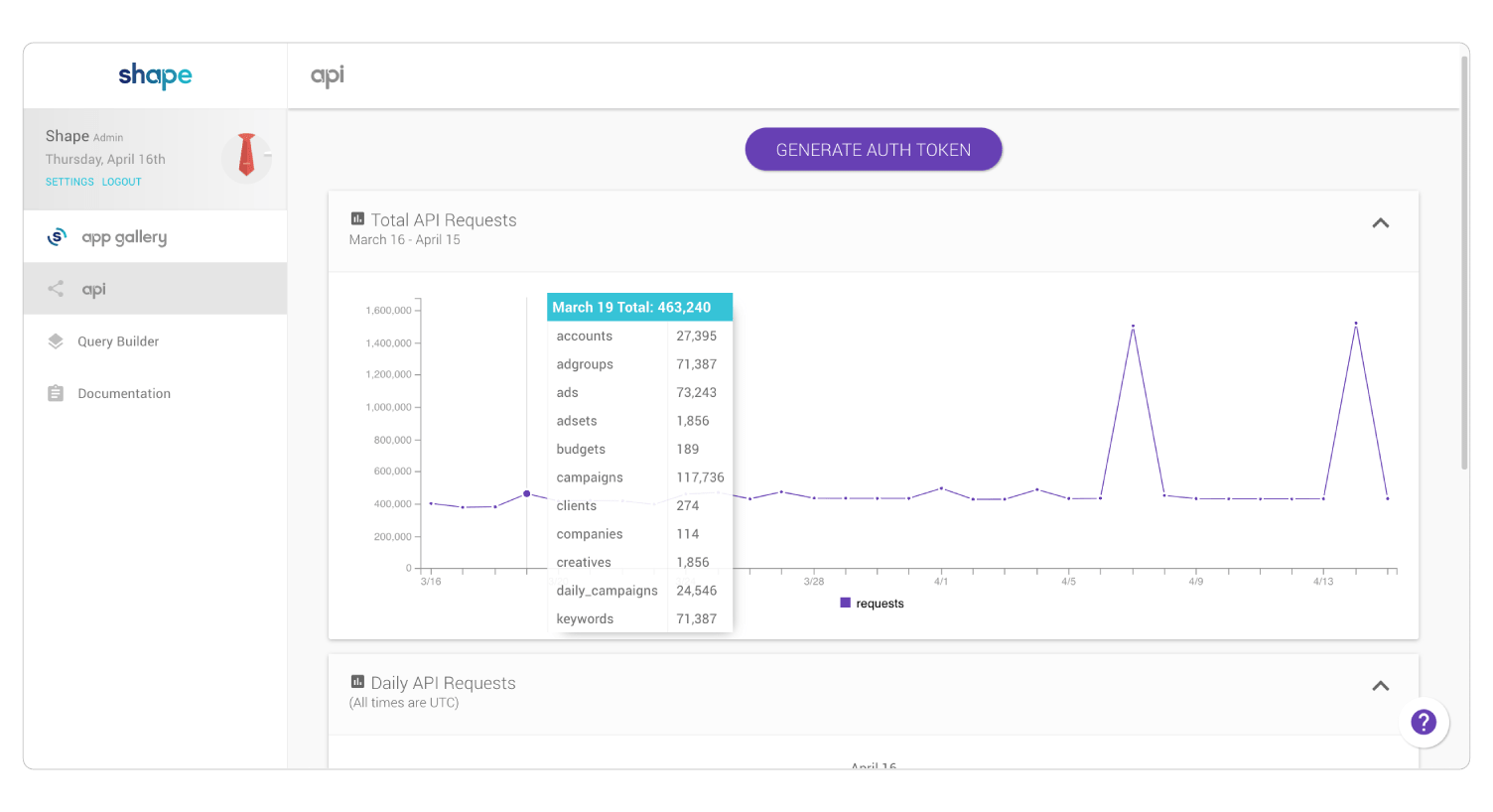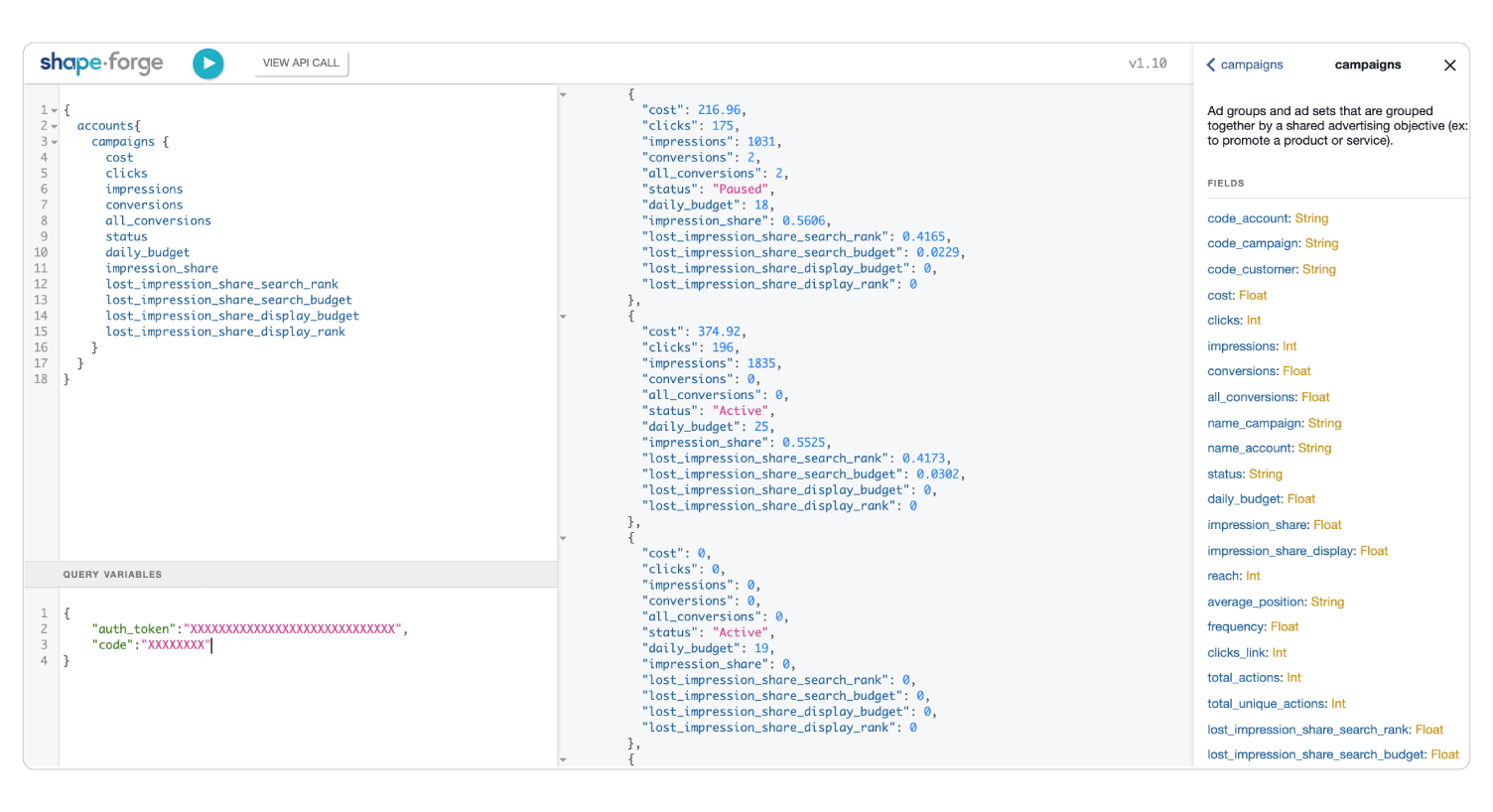 Automation Toolkit
Need to change campaign status based on inventory or adjust keyword bids to optimize conversions?
Use the Shape API to programmatically make changes to any search or social campaign.
Rapid Development
With the Shape Forge, you can prototype before writing a single line of code
The Shape API uses GraphQL, a revolutionary API engine created by Facebook, which allows you to request data in understandable ways. You get exactly what you need and nothing more.
Empower Your Agency
with an API built for Ad Technology
Enterprise Reliability
Our public API has been developed to handle massive data loads across millions of advertisers.
Enterprise Scale
The API has you covered from account to keyword and every segment in between.
Future-Proof
Our improvements are your improvements. Take advantage of every API update, every new metric, and every new integration Shape makes.
BUILD GAME-CHANGING ADVERTISING TECHNOLOGY
We offer our ad tech expertise as well as our API solution. Get valuable advice on how to design your project for success.
Schedule a Call