Amplify PPC Spend Under Your Current Strategy
Identify and capitalize on lost spend opportunities without changing ad copy, keywords, bids, or targeting.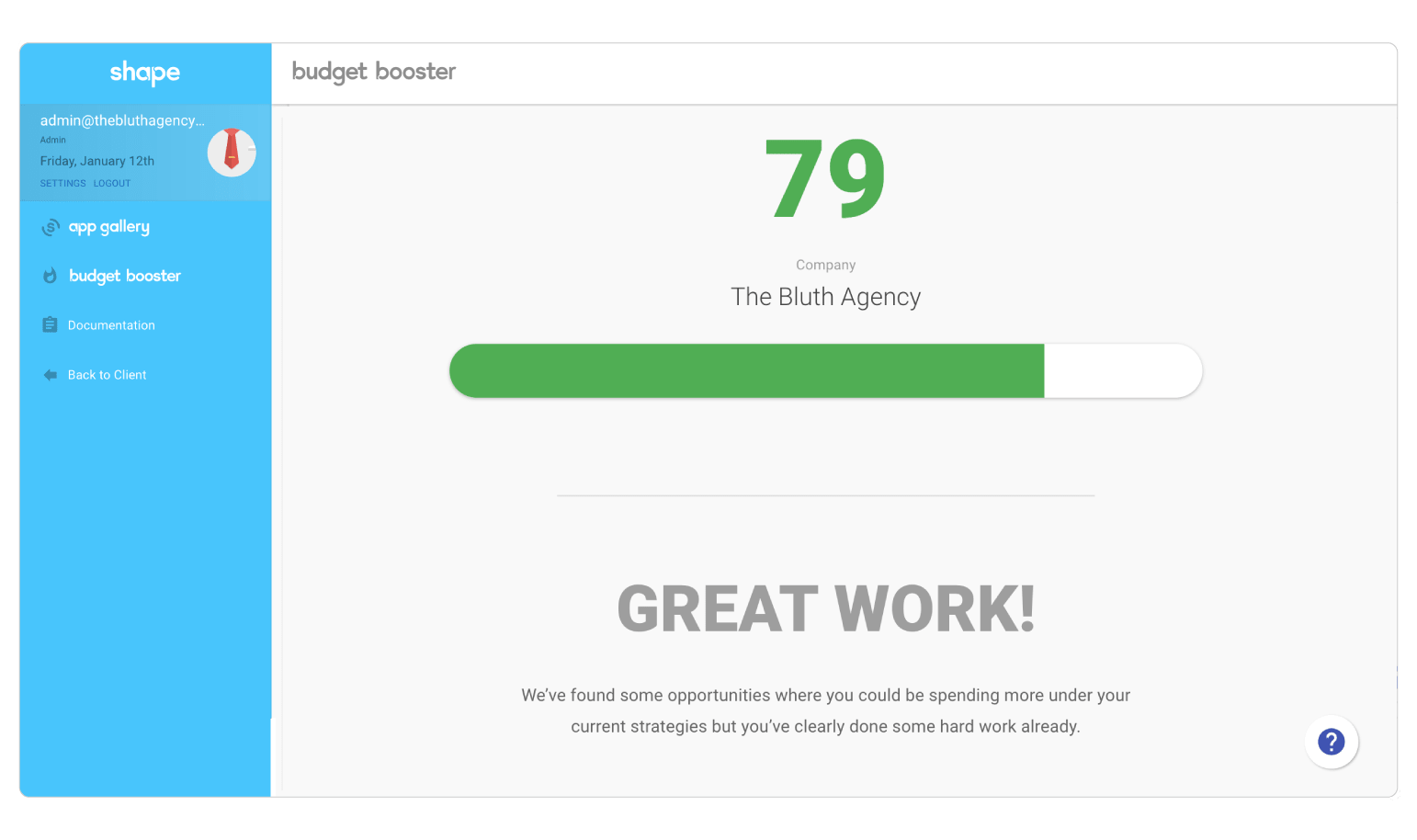 By simply raising budgets… what opportunity is out there?
Shape takes the guesswork out of budget recommendations with our proprietary Booster Score. Using metrics tied to impression share, Booster calculates the maximum spend potential for every campaign in Shape.
Booster scores and recommendations are rolled up to the Company and Client level to help your team quickly identify where your clients could be spending more.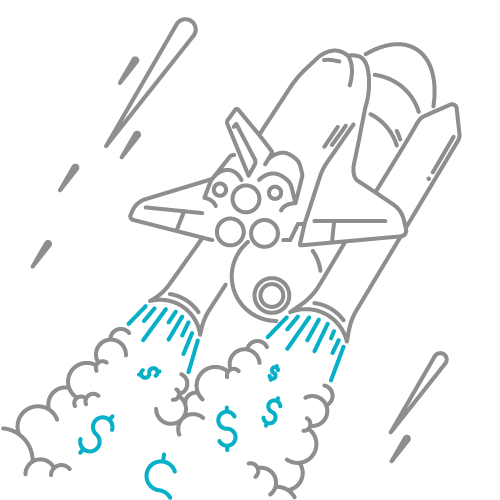 Booster Score
Booster Score measures the percentage of total available spend that a campaign captured in the last 60 days.

A Booster Score of 55 means your accounts are reaching just over half of their spend potential under current strategies.
Budget Recommendations for Clients
Take the guesswork out of budget increase recommendations. Provide data-backed analyses your clients can trust.

Booster calculates the potential spend of every campaign tied to a budget in Shape, helping making conversations about budget increases more transparent.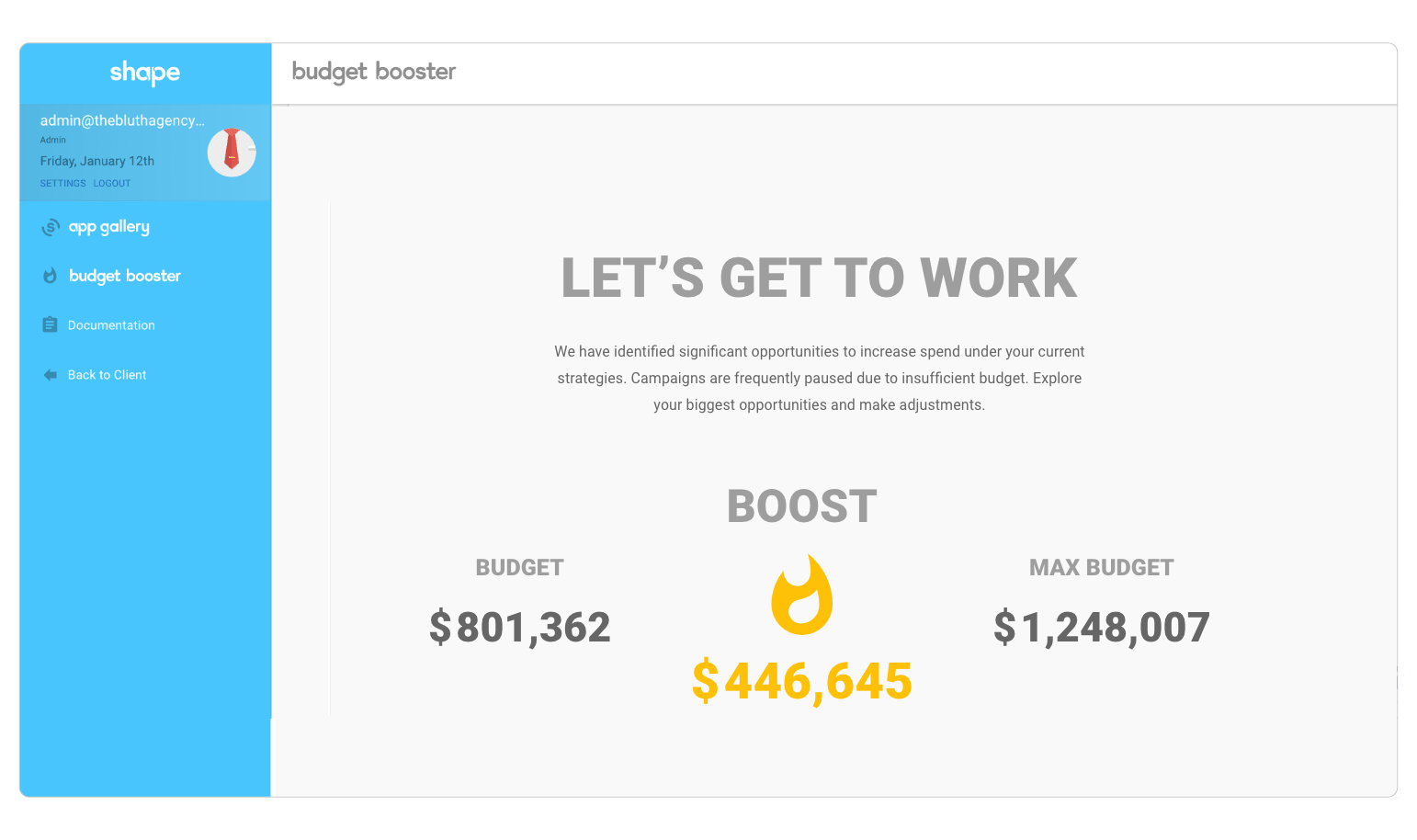 Make Changes Across Ad Networks
Once you've identified opportunities, make adjustments on the fly to client budgets, campaign daily budgets, and campaign statuses right from Booster.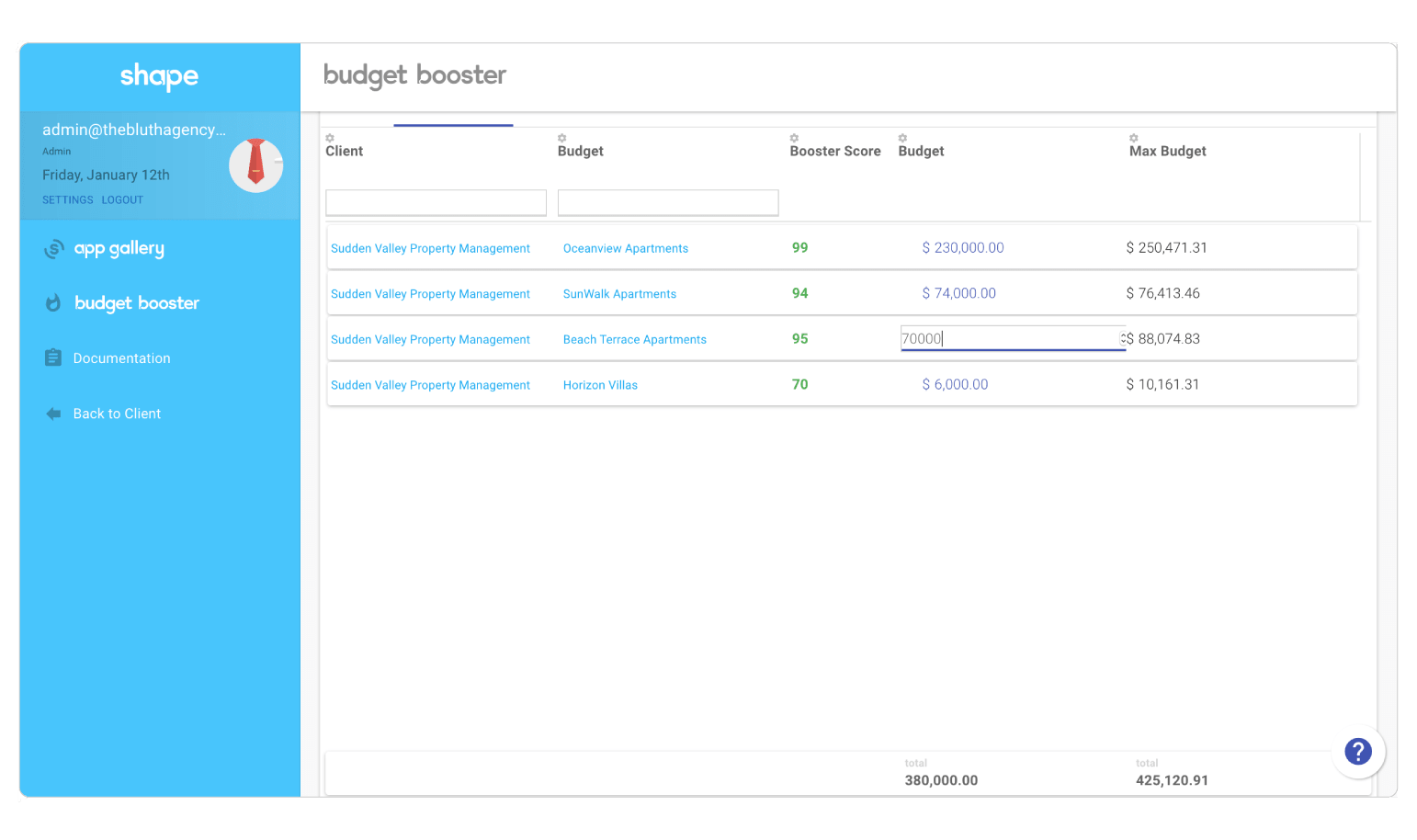 MANAGE ONE CLIENT FREE
Utilize Shape's complete suite of solutions, including Budget Booster, on your most challenging client account at no cost.
Launch Shape Today