All-In-One PPC Budget Management Software
A better way to control, organize, and collaborate on ad spend at scale.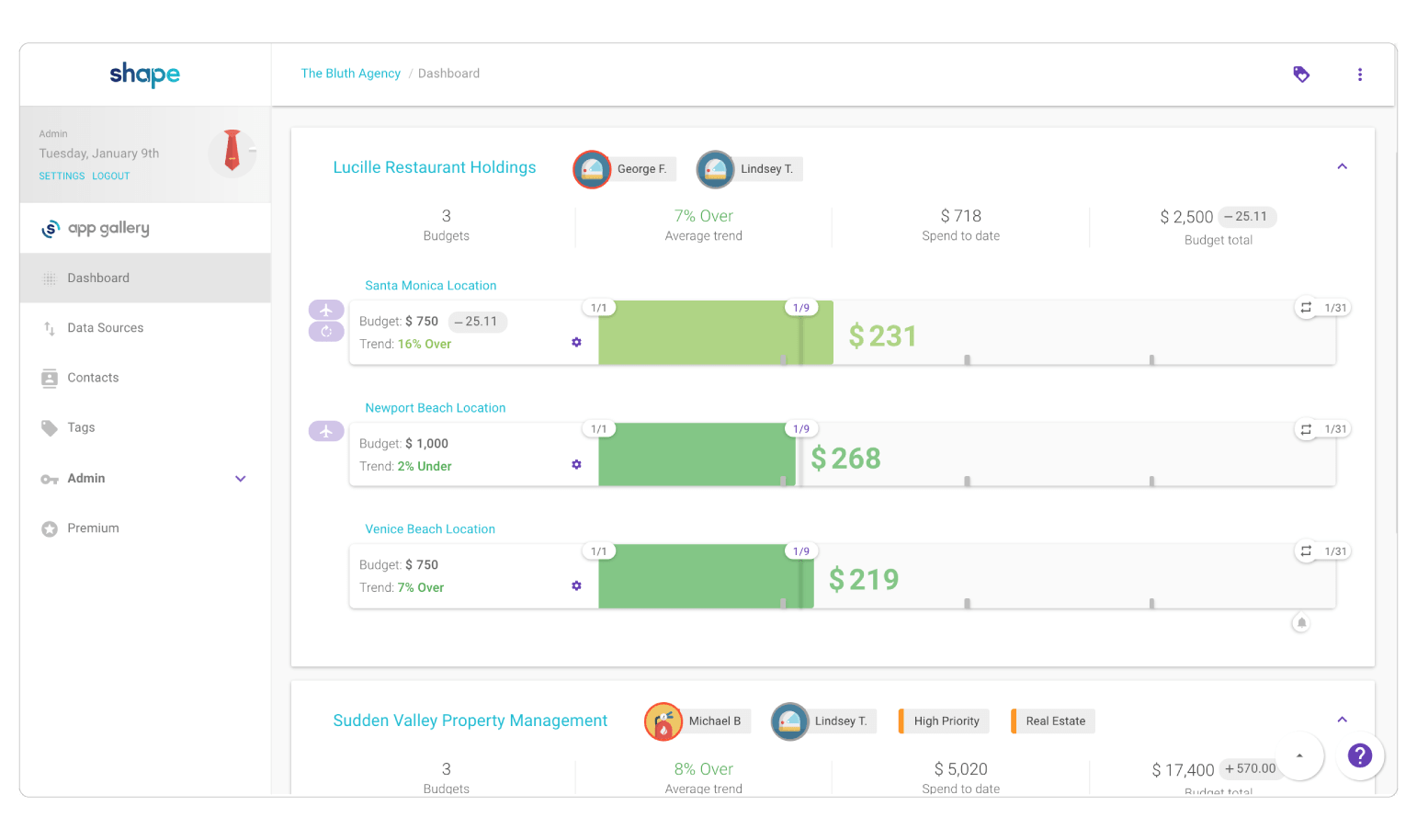 We believe digital marketers waste too much time manually managing ad spend.
Organize campaign spend across channels into custom budgets that match your strategy and needs.
Create a trusted place your team can go to get detailed answers about any budget.
Manage campaigns with recurring monthly spend targets just as easily as limited-time promotions.
Receive flexible spend alerts that notify you when to take action and let our unique automated solutions handle the rest.

"We easily have 25% more time to optimize accounts because of Shape."
Directive - CEO, Garrett Mehrguth
Accurately spend budgets
whether you are at your desk or not.
Shape's automated PPC budget management solutions are powerful alone but work even better when used together.
AutoPilot
Stop Overspending and Overpacing
AutoPilot automatically adjusts your campaigns based on current spend to ensure you hit, but don't exceed, your target budget.
CruiseControl
AI Driven Budget Adjustments
Using thresholds you set, CruiseControl constantly evaluates if spending is on pace and makes campaign daily budget adjustments when needed.
RollOver
Track Rolling Spend
Adjusts budget targets by moving over/underspend from one cycle to the next.
SmartSync
Import Campaigns Automatically
Detects and adds newly created campaigns to Shape budgets.

"Shape is our watchful 3rd eye."
ZATO - Kirk Williams

"Focus on what Matters."
Reprise - Benjamin Bonnet
THE DASHBOARD
A clean design and simple budget management visualizations allow you to stay one step ahead of PPC spend for every account.

Search, filter, and create custom tags for all your company's data.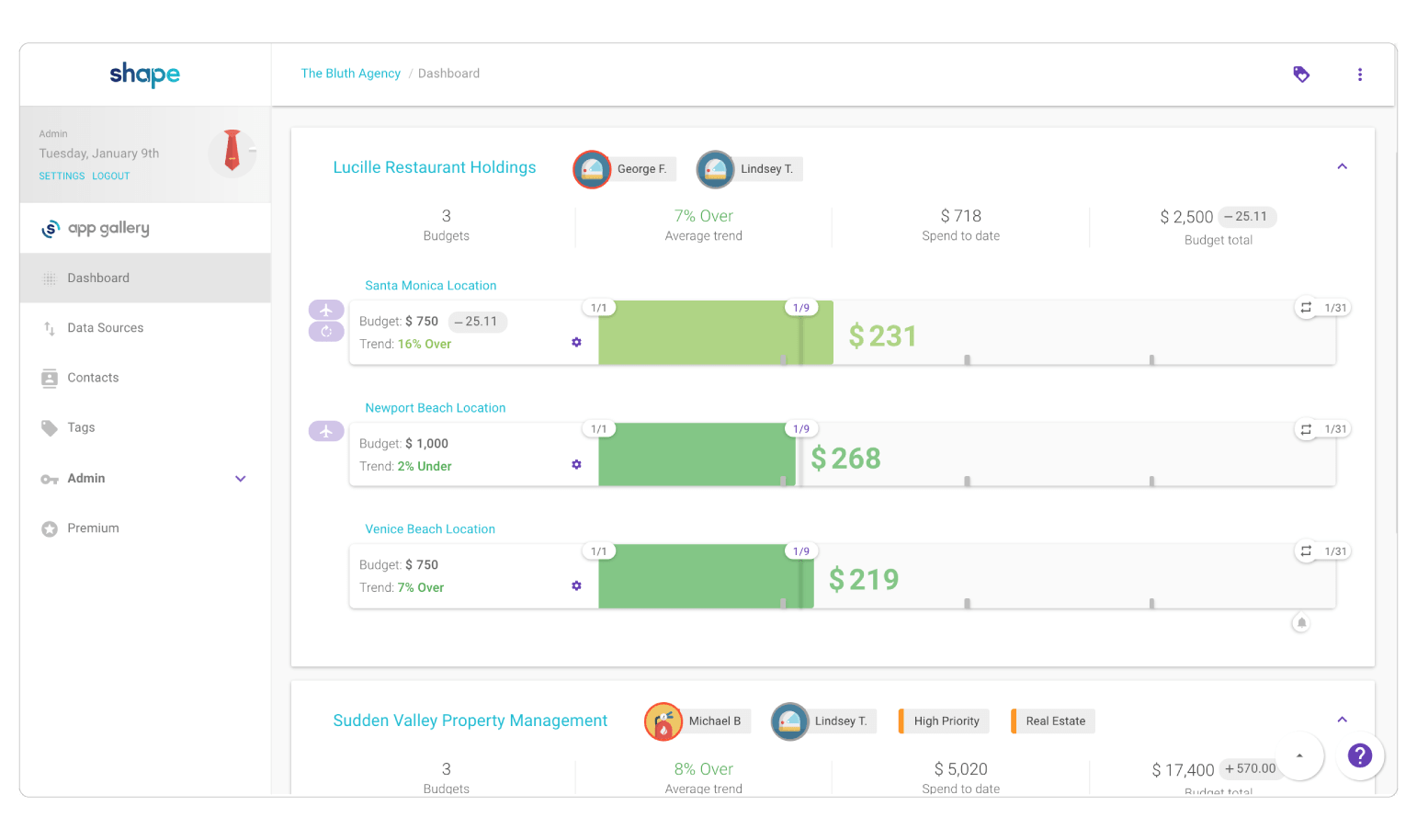 BUILT TO SPEED UP TEAMS
OF 1 TO 1,000
Onboard your entire team, set permissions, and collectively manage all your accounts in one place.

Create custom views of PPC budget data for any role in your company.




































PUSH CHANGES TO AD NETWORKS
Shape isn't just a reporting tool. Take action by pushing changes directly from Shape to your ad accounts.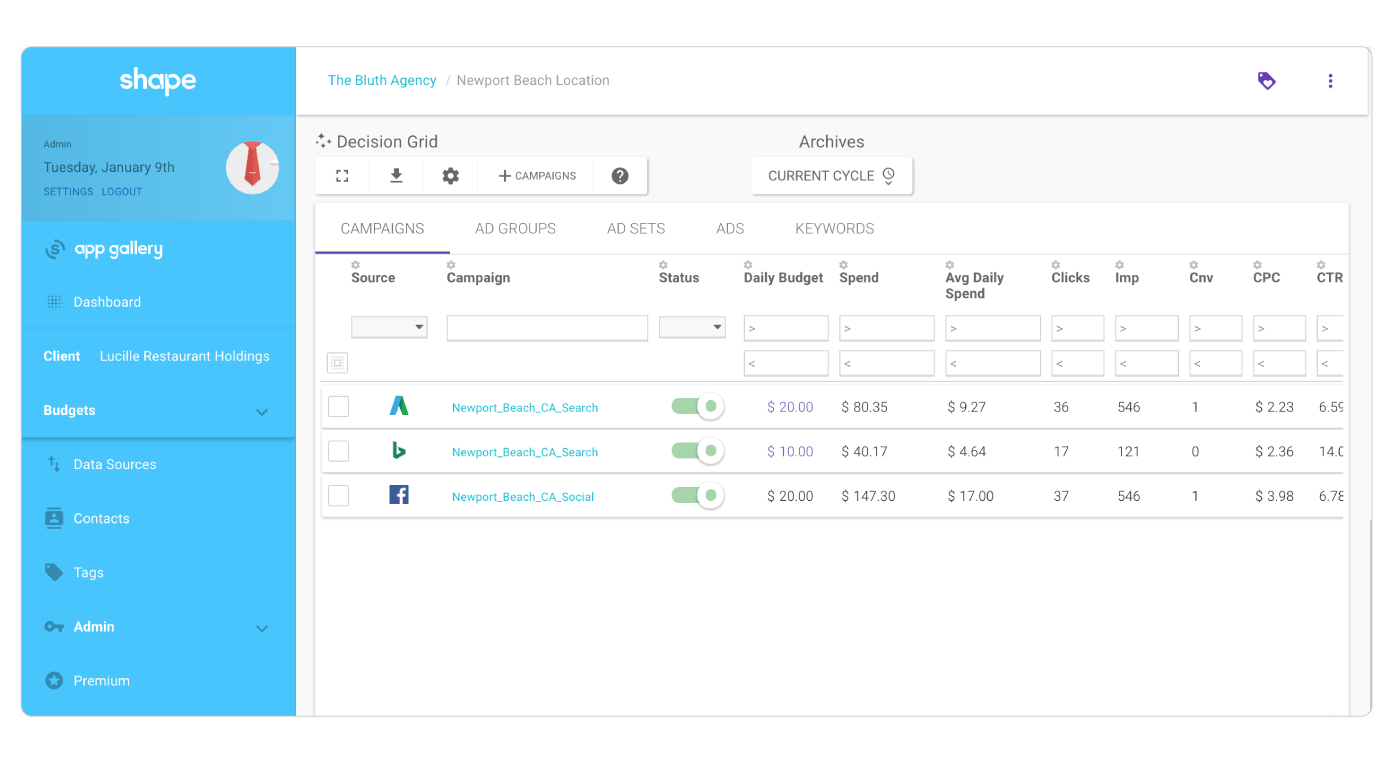 SHARE LIVE PPC REPORTS WITH ANYONE
Launch prebuilt PPC reporting, including live dashboards, in a few clicks.

Regardless of how you manage ad accounts and who you share PPC data with, Shape reports deliver powerful data to the people who need it.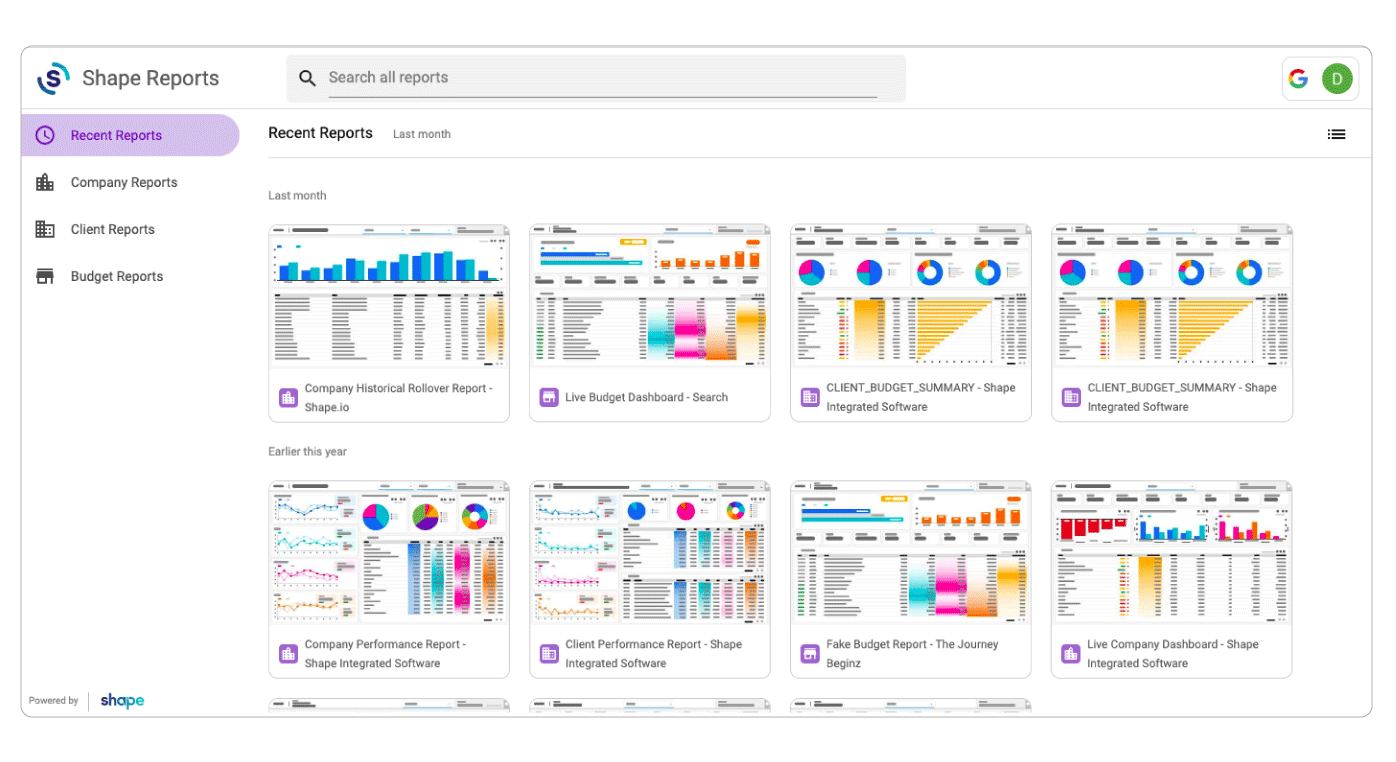 ALERTING
Send budget alerts to your email to catch mistakes before they happen.

Email your stakeholders to let them know how their campaigns are spending regardless if they are a Shape user or not. Send word fast that a budget may be running low to start the process of increasing PPC budgets as soon as possible.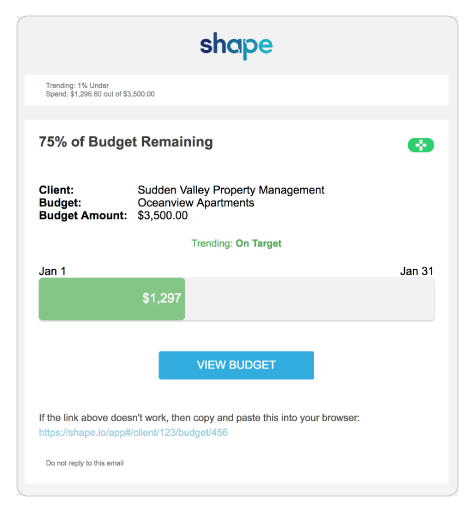 NOTES
Ditch searching through neverending emails and documents for important information about your digital advertising campaigns.

Keep your thoughts, recommendations, and action items in one place. Tag team members on comments and to-dos. With Shape, your team and your notes are all on the same page.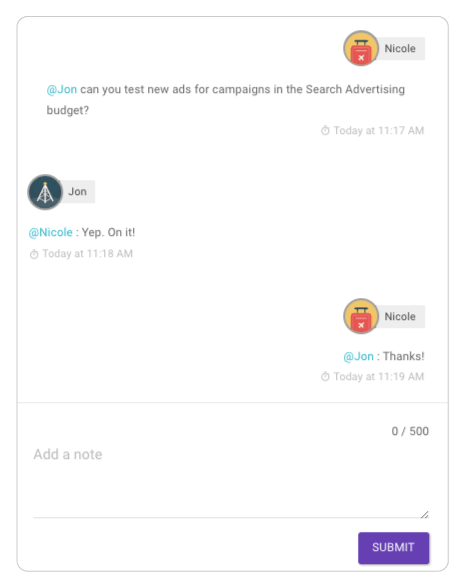 MANAGE ONE CLIENT FREE
Utilize Shape's complete suite of PPC budgeting solutions on your most challenging client account at no cost.
Get Started