All-In-One PPC Budgeting Solution
A better way to control, organize, and collaborate on ad spend at scale.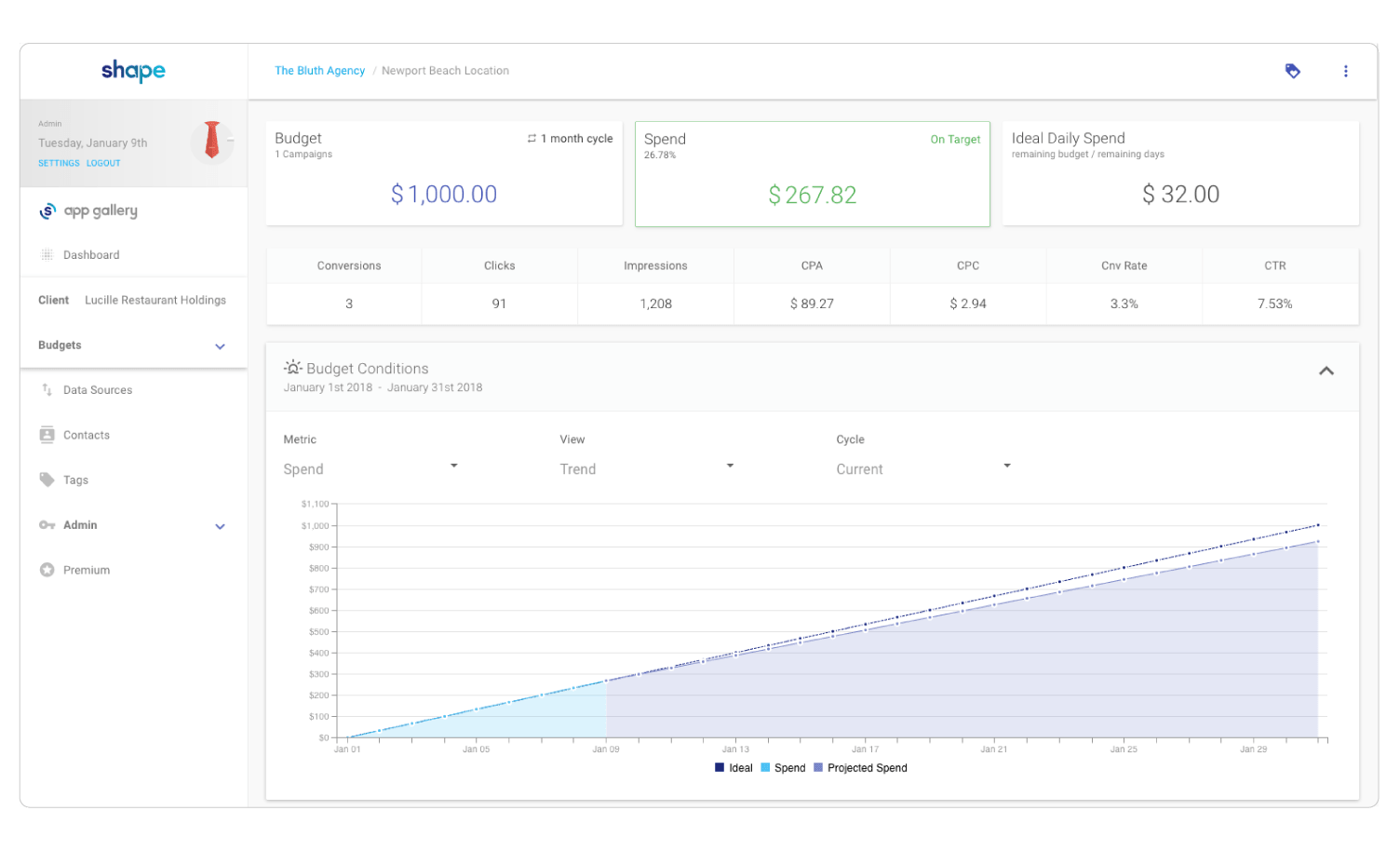 Accurately spend budgets
whether you are at your desk or not.
Shape's automated solutions are powerful alone but work even better when used together.
AutoPilot
Never Overspend
Campaigns pause when they near their budget targets and automatically turn on at the start of the next cycle.
RollOver
Track Rolling Spend
Adjusts budget targets by moving over/underspend from one cycle to the next.
SmartSync
Import Campaigns Automatically
Detects and adds newly created campaigns to Shape budgets.

"Shape is our watchful 3rd eye."
ZATO - Kirk Williams

"Helps me not stress."
G5 - Jarred Baker
PUSH CHANGES TO AD NETWORKS
Shape isn't just a reporting tool. Take action by pushing changes directly from Shape to your ad accounts.