AI-Driven Daily PPC Budget Optimization
CruiseControl uses artificial intelligence to automatically adjust campaign daily budgets and pace advertising costs towards your target PPC budget.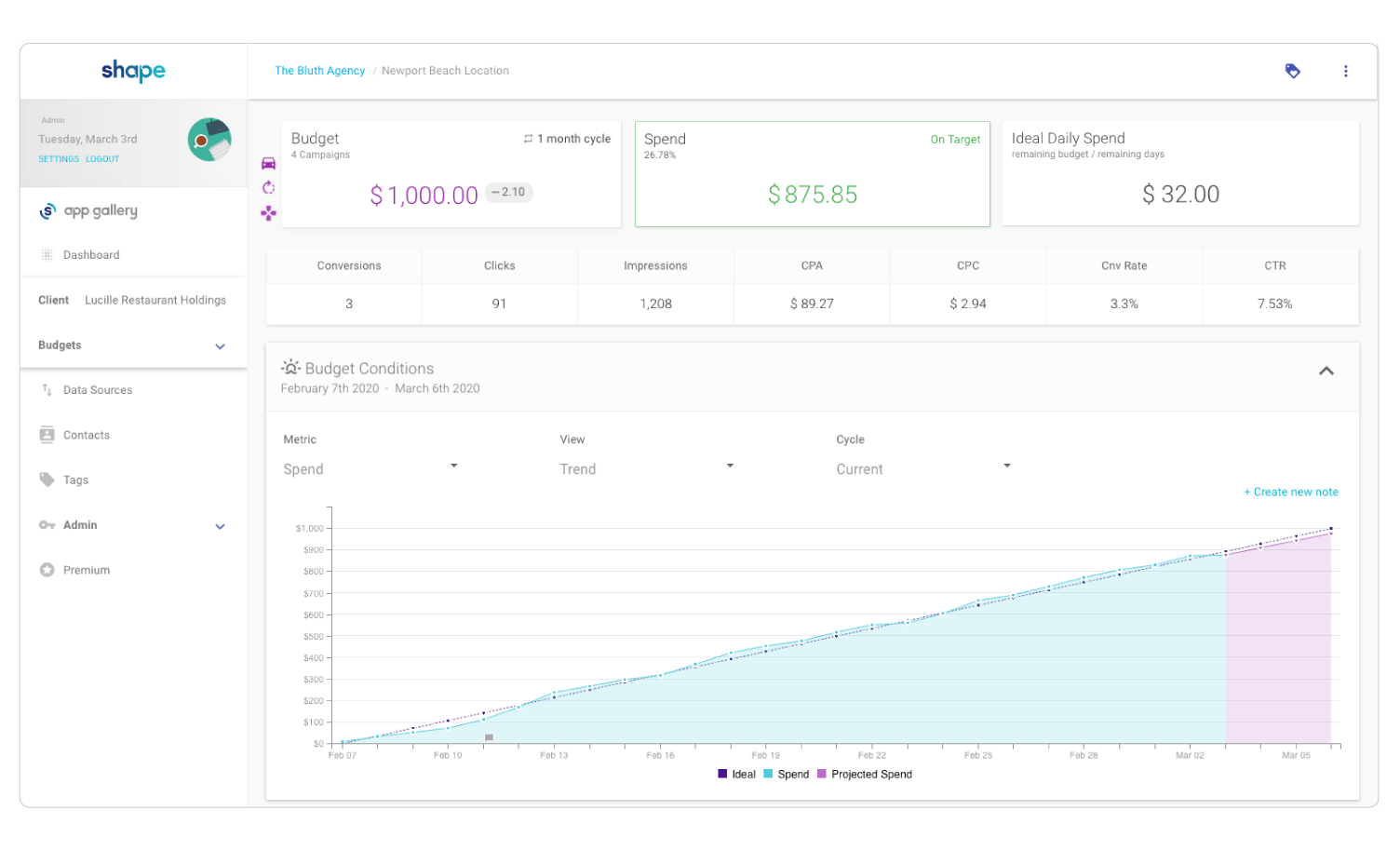 PPC Automation Trusted by Top Agencies





How CruiseControl Works
CruiseControl calculates and applies campaign daily budget adjustments to achieve evenly paced spend throughout a Budget cycle.
Automation With Thresholds
When setting up CruiseControl, you select a campaign's default daily budget, minimum daily budget, and maximum daily budget. Shape uses these settings to apply automated daily budget changes within tolerable ranges for each campaign.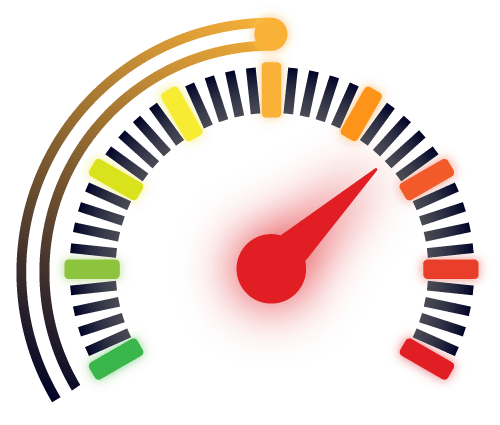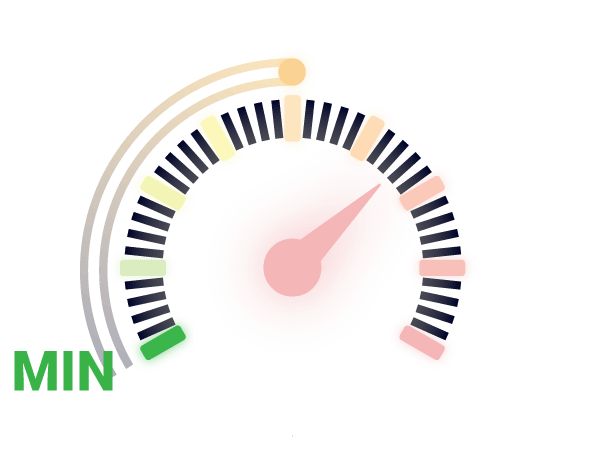 Minimum Daily Budget
The Min setting is the lowest possible amount that CruiseControl may set a daily budget.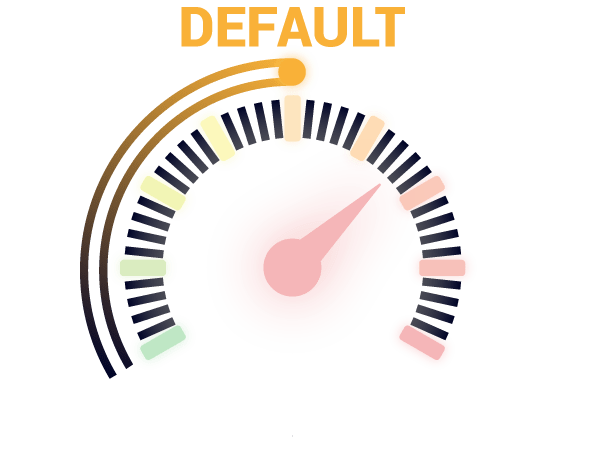 Default Daily Budget
Campaign daily budgets are raised or lowered from the Default. If spend is on track, the daily budget will revert to the default.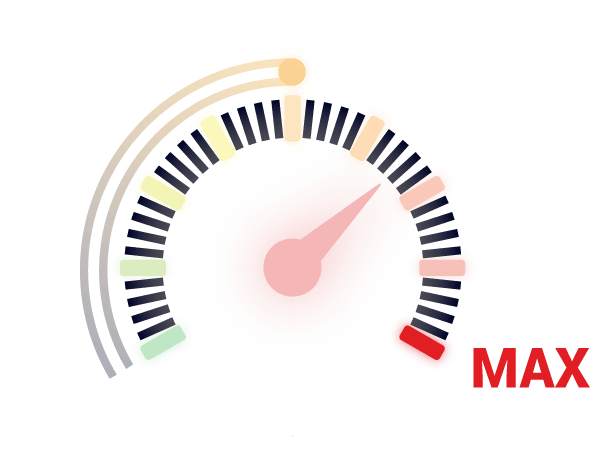 Maximum Daily Budget
The Max setting is the highest possible amount that CruiseControl may set a daily budget.
Reduce Underspending
Don't leave spend on the table when daily campaign budgets are set too low. CruiseControl chips away at underspend by identifying opportunities to increase spend through routine budget adjustments.
Campaign daily budgets increase as needed
Daily budgets adjust back down once campaigns are on pace
Max and Min thresholds ensure daily budgets stay within limits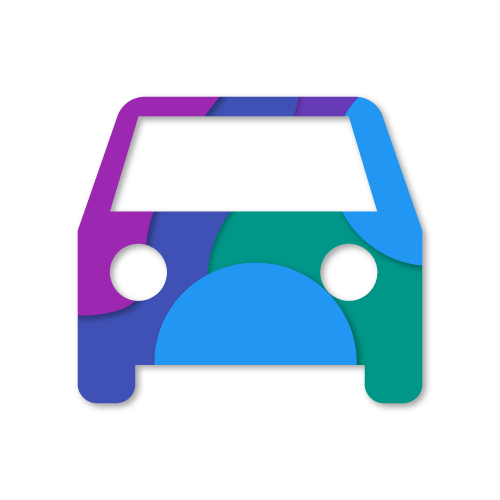 AI Has Your Back
CruiseControl is powered by artificial intelligence that quickly adapts to recent changes to campaign performance and spending.
Accurately pace campaigns with irregular spending patterns
Hit budget targets whether you are at your desk or not
Supervise pacing algorithms with threshold settings

"Shape is our watchful 3rd eye."
ZATO - Kirk Williams
Automate the Monotonous
CruiseControl takes the manual work out of budget pacing so you can focus on strategy and developing deeper relationships with your clients.
No spreadsheets/scripts needed
Works across ad networks
Frequent adjustments throughout the day keep spend on track

"We easily have 25% more time to optimize accounts because of Shape."
Directive CEO - Garrett Mehrguth
MANAGE ONE CLIENT FREE
Relax knowing your campaign spend is on CruiseControl, one of Shape's innovative budget automation solutions. Manage your most challenging client account at no cost.
Get Started
Schedule a Demo