Introducing Bulk Management: Change Budget Amounts at Scale in Shape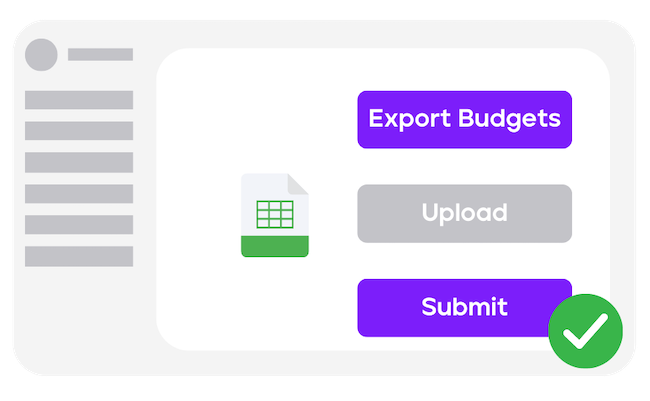 Digital advertisers rely on Shape to help make PPC budget tracking as simple and efficient as possible. With one glance at the dashboard, a digital advertiser can quickly gauge if their campaigns are on pace or wildly off track. Likewise, a few clicks are all it takes to enable automation on hundreds of campaigns to prevent overspend and enable daily budget pacing.
Agencies that use Shape may manage tens or hundreds of clients, all of which may be requesting frequent changes to their targets Budget Amounts. Previously, an account manager would have made those changes manually in Shape budget-by-budget. So, when we looked for ways to make our customers even more efficient in the platform, the answer was clear: allow Budget Amounts to be changed in bulk.
That's why we're excited to launch our newest feature, Bulk Management. Shape customers can make wide-scale changes to Budget Amounts across all their clients and budgets. Not only does Bulk Management help save Shape customers valuable time, but it also helps reduce data entry errors that can arise when changes are being input manually.
Bulk Management
A new Bulk Management tab is now available on the left-hand navigation in Shape.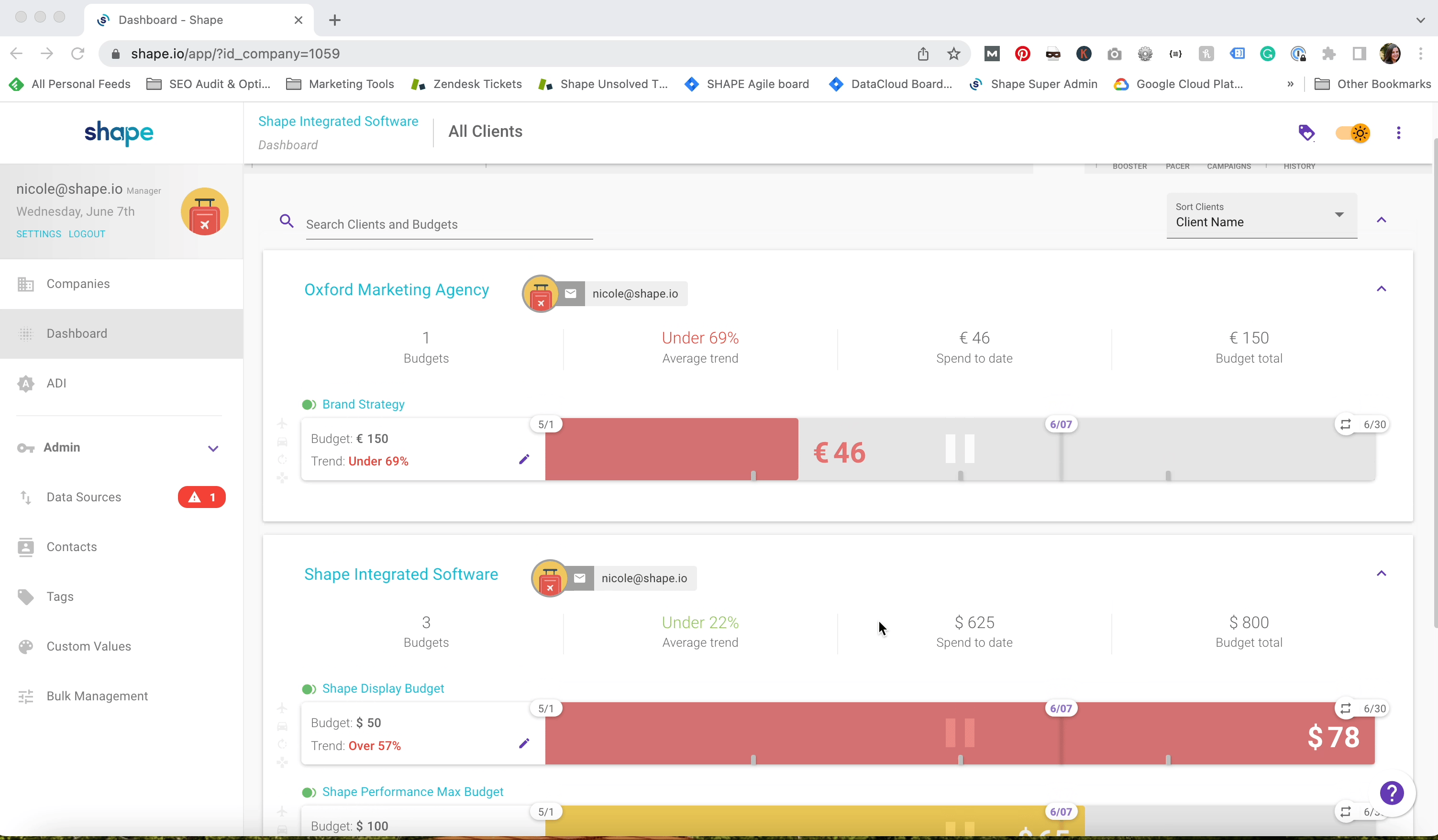 To start making bulk changes, click "Export Budgets." Shape will generate a CSV listing all your active budgets.
Find the clients and budgets you wish to update and enter your new Budget Amounts in the amount_budget field. Upload your updated file and click "Submit Changes." Shape will notify you if your bulk changes are successful or if any errors occur.
Bulk updates must be submitted on the day you want them to take effect, and the upload must include specific data fields. Check out our Bulk Management Knowledge Base article for a full list of required versus optional fields and other settings needed to ensure your bulk changes are successful.
We're thrilled to help our customers make Budget Amount changes en masse, and we can't wait to hear what you think. Please don't hesitate to reach out to [email protected] with questions or feedback!
Update
August 1, 2023 : Rollover changes have been added to Bulk Management!