Product Updates - December 2021 - Billing, Navigation, and Sidebar Improvements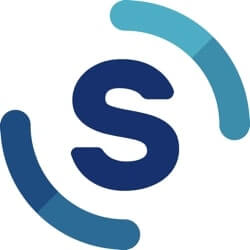 More details on these recent product releases can be found in our Knowledge Base.
What's new to Shape in December 2021:
Billing Page Improvements
The Shape team has made some major improvements to the Billing page. We've streamlined the process to set up a new subscription and add payment information. Once billing information is set up, Shape customers can view/edit all active payment methods that belong to their subscription, adjust their plans, and even add multi-month payment discounts.
Shape has also made invoices available to our customers on the platform. Note: Only Shape Admins can view/edit billing information so the Billing page may not be viewable to everyone.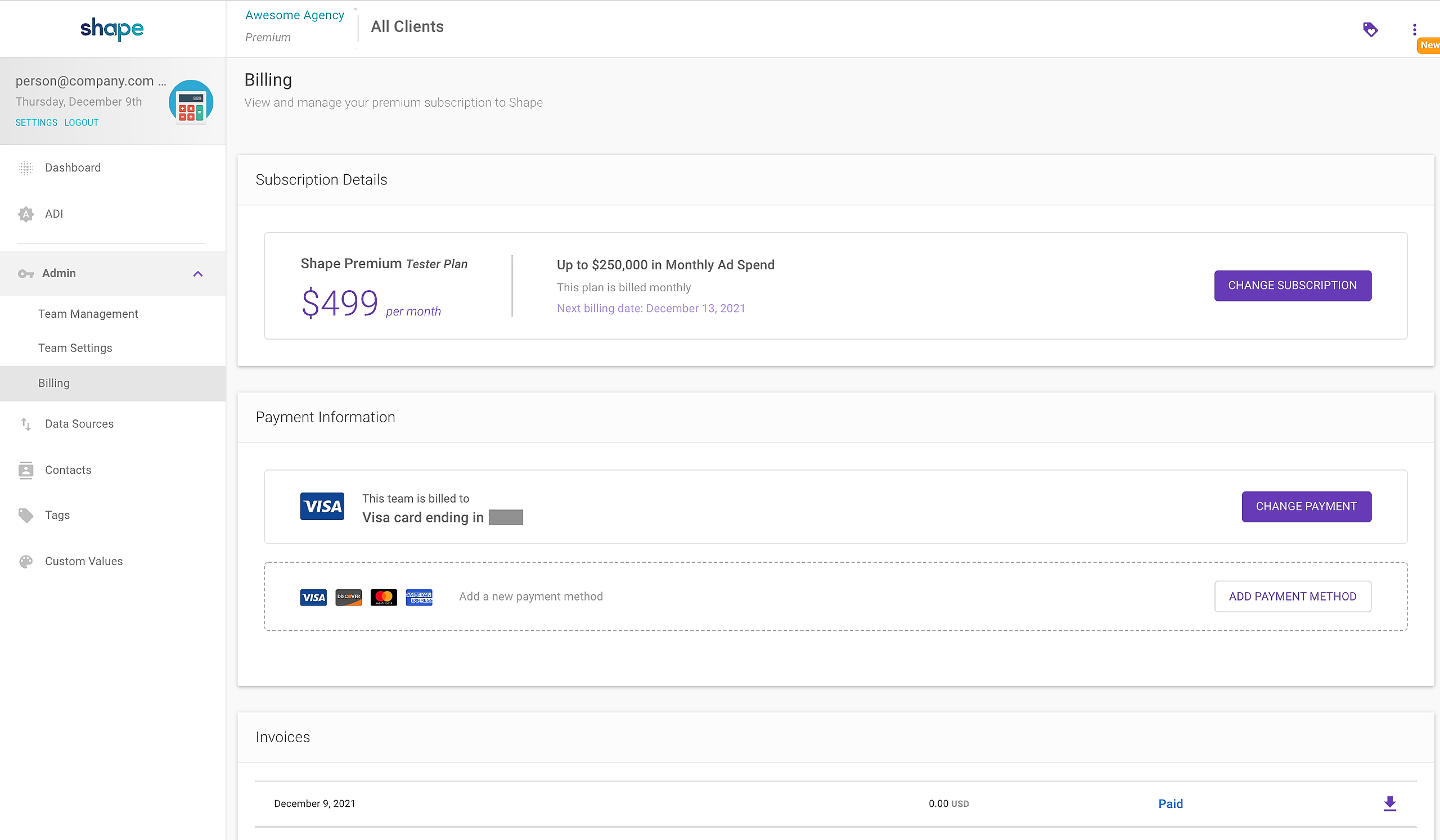 Navigation & Sidebar Improvements
Along with the Billing page, Shape has updated the left-hand menu and right-hand sidebar. The Tags sidebar has been updated to show how/when Tags are applied (especially if there are multiple).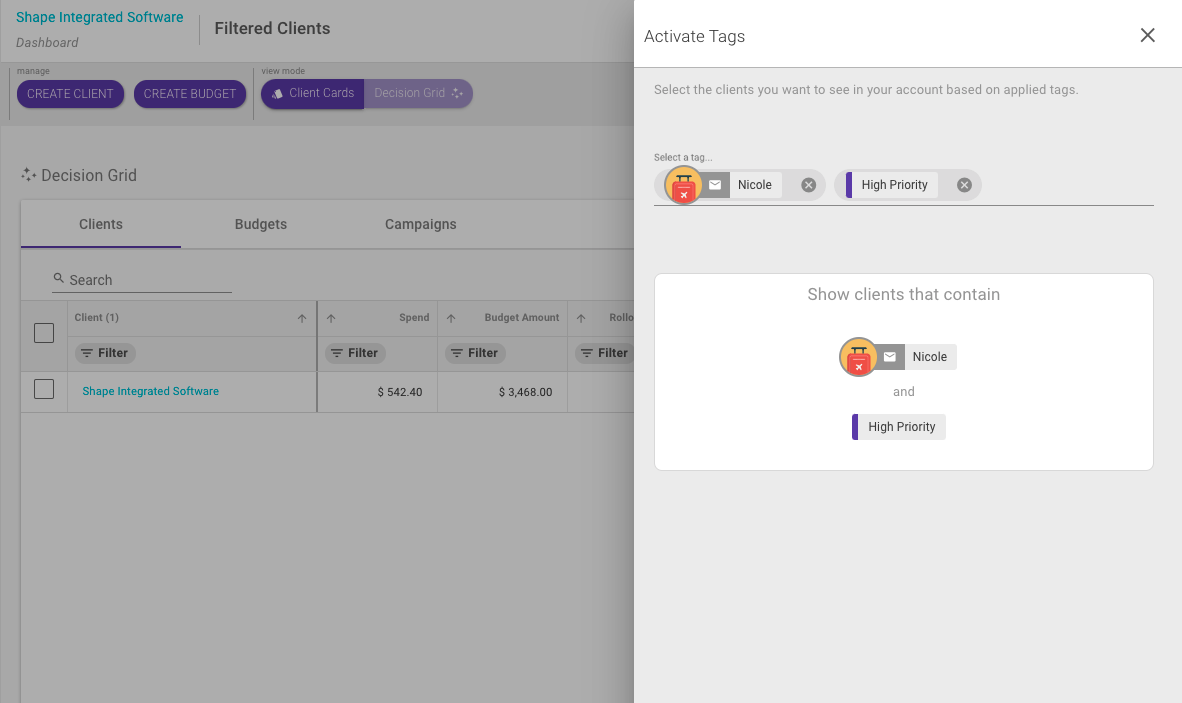 Data Source Disconnection alerts have also been made more prominent in the left-hand navigation menu. Now, when Shape loses access to a data source, a prominent red alert will display on the Data Sources tab prompting Shape customers to take action as soon as possible.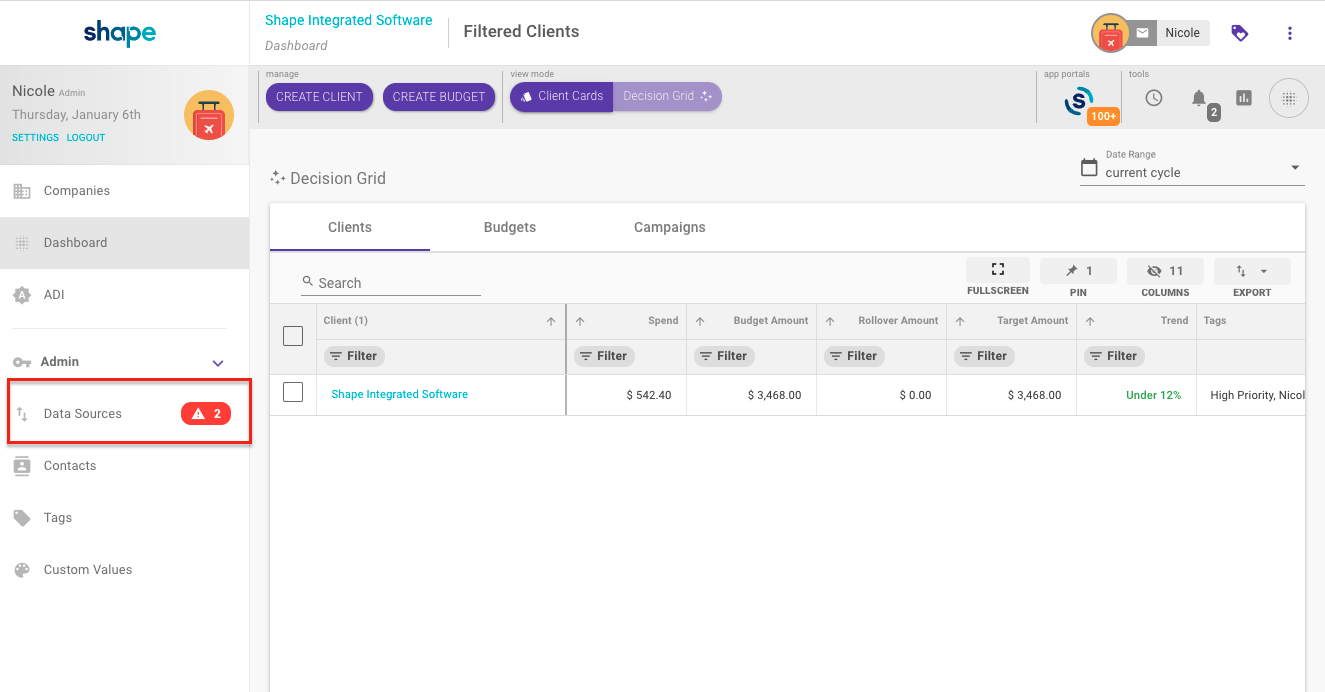 More Resources: