What is AutoPilot Pause-Only mode?
Shape allows you to group campaigns across multiple advertising channels and networks into budgets. The platform monitors campaigns' spends and performance metrics progress toward a budget target.
While it is great as a performance monitoring tool, Shape also offers automation features to help advertisers reduce the time they spend managing advertising budgets. One such tool is AutoPilot.
AutoPilot monitors your campaign spend against a budget target. When you've hit your budget target, Shape sets your campaign statuses to paused and alerts you. This prevents your campaigns from overspending by stopping your campaigns from spending any additional dollars once you've hit the budget target.
In AutoPilot Pause-Only mode, your campaign statuses can only be paused. Campaigns will never be reactivated automatically.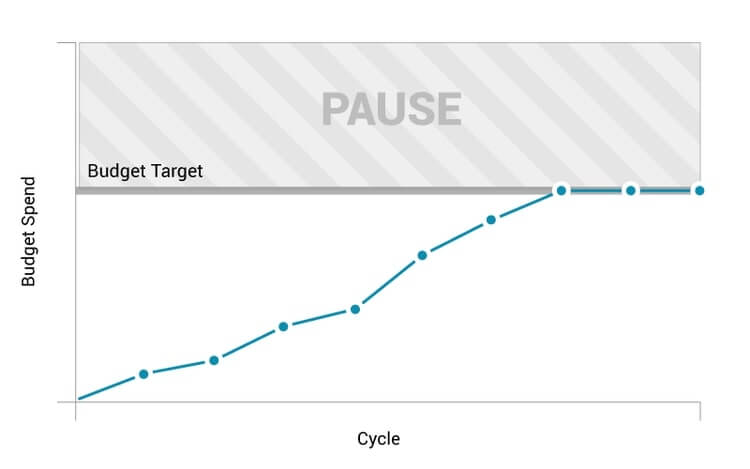 In order for your campaigns to accumulate additional spend and metrics, you must reactivate your campaigns manually in Shape.