Product Updates - November 2021 - Custom Values in ADI, Improved Social Campaign Recommendations, and More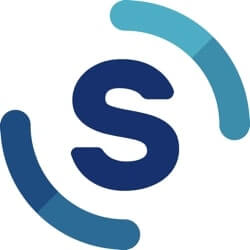 More details on these recent product releases can be found in our Knowledge Base.
What's new to Shape in November 2021:
Data Source Page Improvements
The Data Sources page has a new and improved look and added functionality. With the newest update, Shape customers can view all synced data sources in one easy-to-scan tab. When you edit a data source, it will take you to the new Data Source menu. From here, you can see how many campaigns are connected to a data source and disconnect campaigns from the data source before removing it.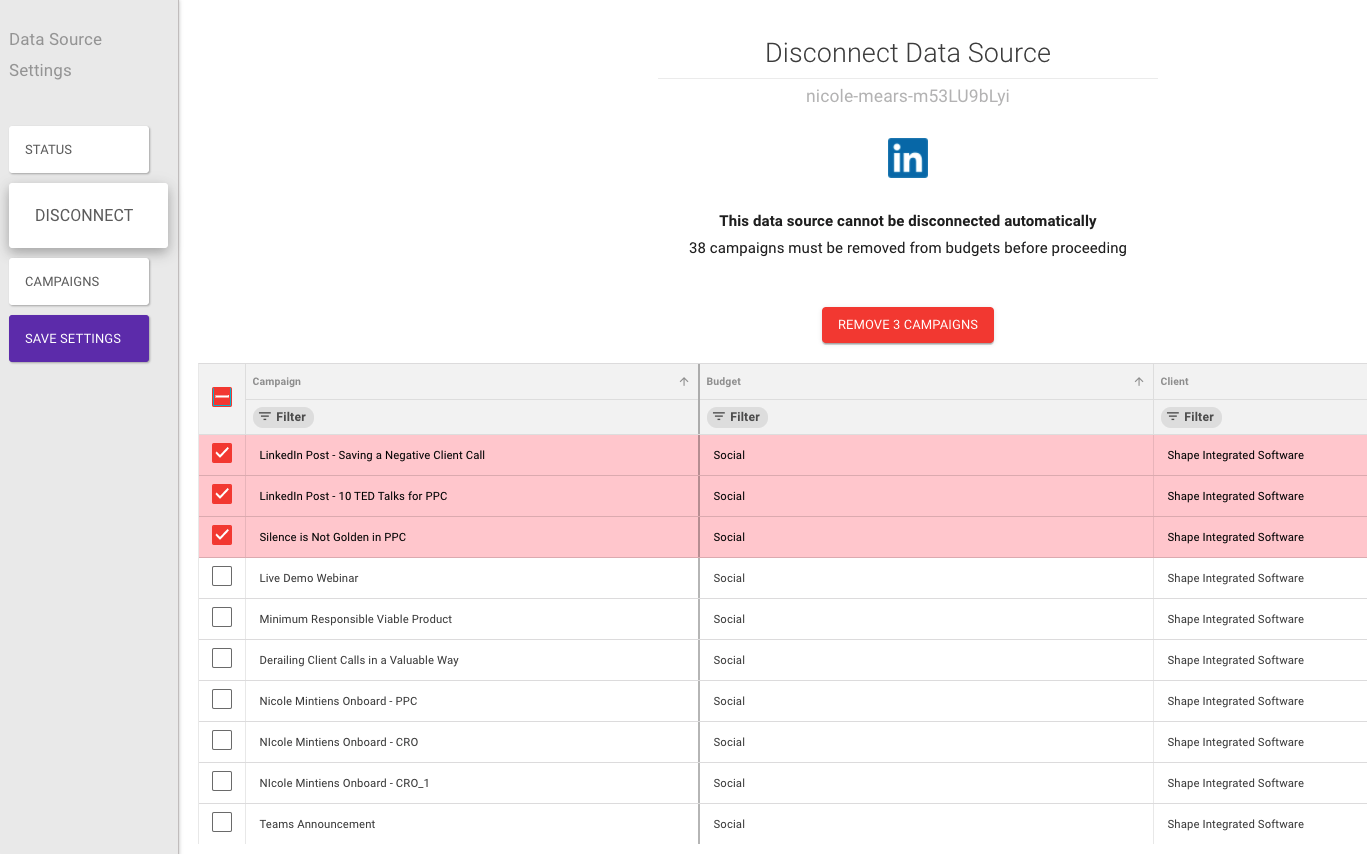 Custom Values in ADI
Custom Values are now available in the Shape platform and the ADI (Advertising Data Infrastructure). Custom Values are accessible in the ADI via the custom_column_values view.
The custom_column_values view is a premium view. Shape customers will need to have a Starter or Enterprise ADI to use it. Learn more about Custom Values in the ADI.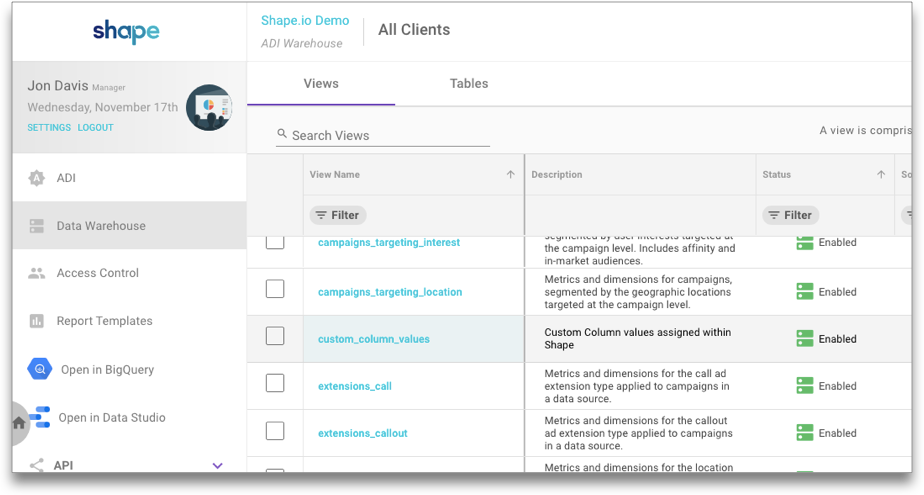 Social Campaigns Fully Supported in Budget Booster & Budget Pacer
Budget Pacer and Budget Booster have been upgraded to fully support social campaigns.
Daily pacing recommendations and projections are now available for search, display, and social campaigns in Budget Pacer. Likewise, Budget Booster now shows budget increase opportunities for four major social networks: Facebook Ads, Instagram Ads, LinkedIn Ads, and Twitter Ads.
Learn more about the change via our recent announcement or Knowledge Base.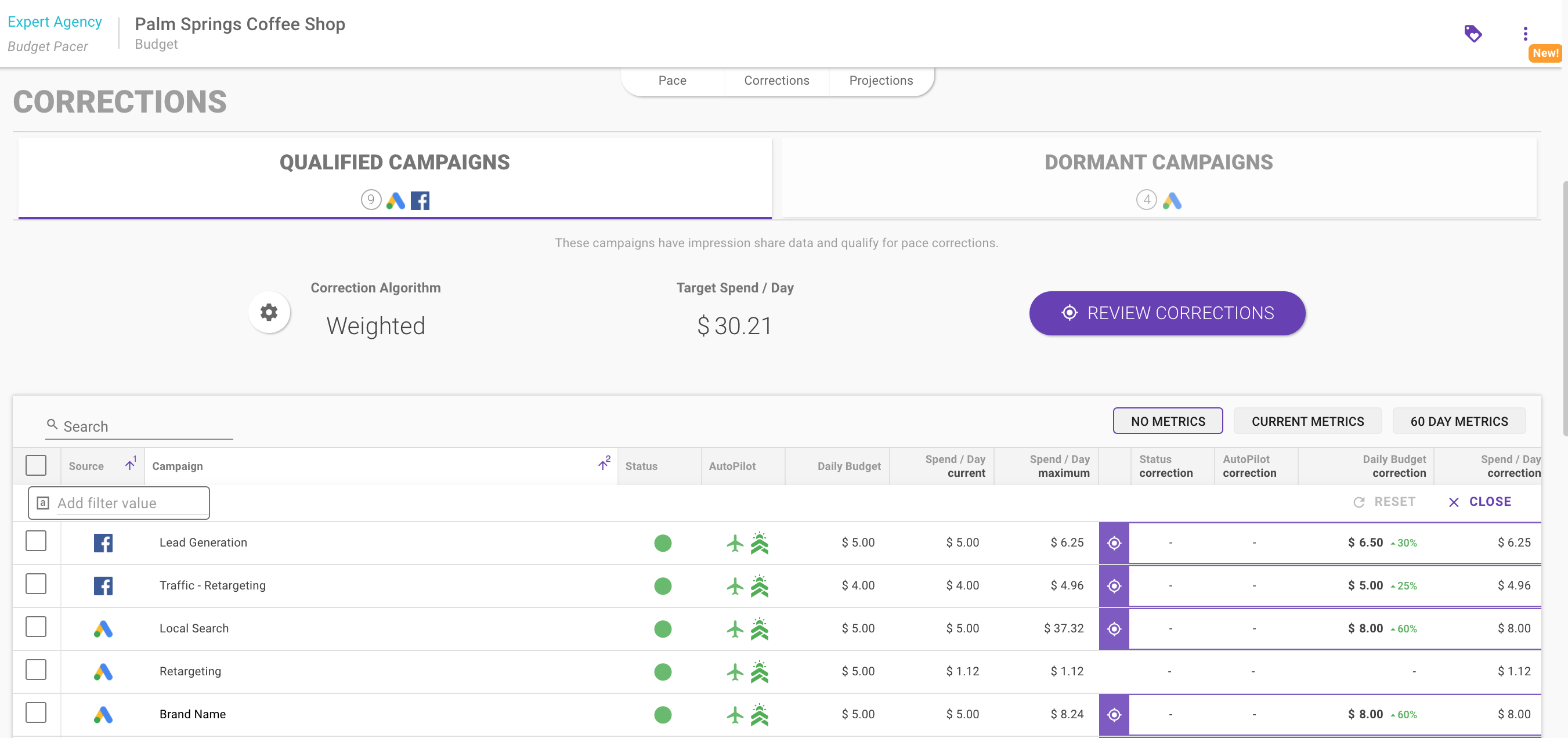 Check out our November Product Announcements for even more updates and additional information on the releases above.
More Resources: