[Podcast] The Importance of Defining Your Target Market for Anything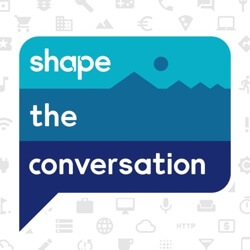 How can you figure out if there is actually a market for your idea? In this episode, Nicole and Jon discuss ways to find, describe and communicate to the people that make up your target market.
Listen to the Episode
Show Notes
We believe an important first step to any project is to have a clear vision of who your customers will be and what problem they will solve your solution. Knowing this will help you set appropriate goals and build solutions that actually get used once they exist.
Nicole and Jon went in-depth on:
How knowing your target market can be invaluable to helping you gauge interest pre-launch.
Why persona based target market strategies sometimes don't tell the whole story.
But how personas are useful for researching the size of a market.
Why a target market of 'everyone on earth' is probably a mistake.
Why once you pin down a target market, you need to talk to as many people as you can in it.
How free trials are a great low-friction way to build an audience in a target market.
Ultimately, you shouldn't fall in love with your solution, but you should fall in love with the problems of your target market. And it all starts with defining the target market.
About the Hosts
Nicole is a former PPC analyst, department head, and product manager. She focuses on marketing and customer success.
Spent years as a PPC consultant and agency analyst before focusing on making software.
Contact Us
Reach out to us with any ideas, questions, or feedback on the podcast!
Credits
More Episodes
More Resources