[Podcast] Inside the Mind of a VC with Julie Harrelson, Fund Manager, Cascade Angels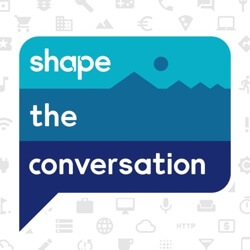 If you have tried to raise money for an early stage startup in Oregon in the last 5 years you have probably been in a room pitching Julie Harrelson, Fund Manager at Cascade Angels.
She is an entrepreneur turned venture capitalist with a lot of great perspective on early stage companies and the changing demographics of the startup world.
In this conversation, we dive deep into why Julie and her investors are looking for much more in a pitch deck then just graphs that go up and to the right.
Listen to the Episode
Show Notes
Under Julie Harrelson's leadership, Cascade Angels has become a go to place for early stage companies looking seed funding in the Northwest, specifically Oregon.
It's no mystery as to why.
Julie and her investors have a reputation for being extremely founder friendly during the pitching process.
In this episode, we dig into what it is like to pitch a room full of investors and how you can prepare. Jon has experience being on the other side of the table. He pitched Julie and her investors (unsuccessfully) in 2015 when Shape was raising a seed round. They compare notes on how to craft your pitch deck to really get attention from investors.
Julie detailed the challenges that women face in today's environment where less than 10% of VC funds are women led and how she believes true change will begin to occur.
Julie also covered:
Why Getting Quick Answers to Founders Is Important to Cascade Angels
Three months can be an eternity for a startup so time is of the essence when fund raising.
Common Reasons She'll Pass on an Opportunity
It's not always as simple as whether or not the company is built on a good idea. Timing is crucial.
The Shared Trait of Founders They Have Backed
Julie thinks there are founders who want to be "king of the world" financially and then there are those that want to be successful on levels beyond just the financials. She talks about which type she invests in.
How Julie Evaluates a Marketing and Sales Plan
Are you telling a story? Are you being authentic? Can you scale this plan?
Why "Operational Strength" in a Company is a Key Factor
Having an idea is one thing. It's a whole other thing to turn the idea into an investable company.
Why Not All Succesful Companies are Investable Companies
A company can be a success but also a bad fit for investors.
The Challenges Faced By Women Entreprenuers
Studies have been done that show when pitching investors, male entrepreneurs are asked about the opportunity and female entrepreneurs are asked more about the risk. "Turns out it's much more difficult to defend risk then promote opportunity."
Why Julie Believes Women Are Over-Mentored and Under-Sponsored
Julie challenges mentors to take the extra step of being a sponsor to a women entrepreneur, not just a mentor, and getting more skin in the game.
The Biggest Changes Julie Has Seen in Marketing Over the Last 15 Years
There is more noise and data then ever before. But scaling marketing and sales in often the differentiator Julie sees in her portfolio companies that are able to "break through the growth curve."
Checkout Julie on Twitter @JulieHarrelson
About the Hosts
Nicole is a former PPC analyst, department head, and product manager. She focuses on marketing and customer success.
Spent years as a PPC consultant and agency analyst before focusing on making software.
Contact Us
Reach out to us with any ideas, questions, or feedback on the podcast!
Credits
More Episodes
More Resources