[Podcast] An Inside Look at Deschutes Brewery with CEO Michael LaLonde (Part I)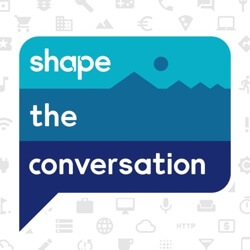 Michael LaLonde leads one of the largest micro breweries in the nation as CEO of Deschutes Brewery in Bend, Oregon.
He took over the job from founder and long time CEO, Gary Fish in 2017.
In part one of their conversation, Jon interviews Michael about his journey. Michael gives a fascinating look at the inner-workings of Deschutes' operations and how they manage everything from people to what beer to brew next.
He believes building a company where people aren't employees but rather co-owners should be a mentality more companies adopt and Deschutes lives by.
Listen to the Episode
Show Notes
Michael talked about how he found his way to Bend and a lot of the core values that make Deschutes Brewery tick. He believes deeply that:
"When an individual works for a company and they can have an impact on that company they are much happier." - Michael LaLonde, CEO, Deschutes Brewery
How He Got his First Job with Deschutes
Despite the "worst interview" of all time, Michael still landed the job as CFO of Deschutes more than 10 years ago because of how he handled a tough situation at a previous job.
Craft Beer Industry and Deschutes Brewery 10 Years Ago
Michael goes through the challenges and opportunities facing craft beer during this important period of growth for Deschutes.
KPI's
The key performance indicators and stats that Deschutes uses to measure success.
Why Deschutes Decided to Build a Pub in Portland, OR
The company was failing to meet it sales goals. Even though the numbers didn't look good, management decided to call up the bank and ask for a line of credit to build a pub in Portland. Michael shares the thinking behind their decision.
The "Halo Effect" of the Deschutes' Reserve Series
How concentrating on their reserve series pushed their brand to a new level.
Deschutes' High Standards
Why they dumped $250k worth of product because it didn't meet their own criteria aesthetically, even though it tasted great.
How They Chose What to Brew Back in the Day
Michael describes the legendary Friday meetings where a small team of management and brewmasters tasted beers and thought about what was next.
How They Choose What to Brew Today and the Influence of Technology
How a beer idea gets through the gauntlet and actually brewed in a more modern world. Michael sheds light on the new technology that is changing what beers hit the market.
The Power of Transparency
Michael tells the story of how Deschutes made it through some tough internal struggles by being transparent with where every dollar was going with all employees.
Don't just ask for feedback but hear it and take action.
The Deschutes strategic planning process is unique in the sheer amount of information they take in from consumers and employees. Michael talks through some of the the questions they ask on their employee surveys and the process for making sure action is taken on the feedback.
Having Company Wide Q&A's
Deschutes routinely has an open Q&A's with the whole company of 571 co-owners. Michael stresses why its important to be open to the fact that you can continually get better when handling feedback.
Deschutes' Message to Employees on Day One
Always be looking for things we can be doing better and speak up about it.
Next week, Michael and Jon continue the conversation and breakdown how Deschutes thinks about marketing and the crowded world of craft brewing today.
About the Hosts
Nicole is a former PPC analyst, department head, and product manager. She focuses on marketing and customer success.
Spent years as a PPC consultant and agency analyst before focusing on making software.
Transcript
[00:00:01] - Jon
Hey Nicole.

[00:00:02] - Nicole
Hi Jon.

[00:00:03] - Jon
Ready?

[00:00:04] - Nicole
Let's do it.

[00:00:05] - Jon
Alright.

[00:00:05]
(music)

[00:00:11] - Nicole
I'm Nicole Mears.

[00:00:13] - Jon
I'm John Davis.

[00:00:14] - Nicole
And this is our podcast, Shape the Conversation.

[00:00:16] - Jon
We're lucky enough to work with the great team here Shape.io headquartered in Bend Oregon.

[00:00:22] - Nicole
So just a little bit about us we left our agency jobs as marketers to build software for digital advertising teams and in this podcast we'll be talking about working in marketing and growing shape.io. So why should you listen to us?

[00:00:33] - Jon
Yeah why should you listen to us? That's always a good question probably to start every podcast. This week's a little different than most because we're talking to Michael LaLonde CEO of Deschutes Brewery. We mix in some interviews going along with the podcast. We had one a few weeks ago with Michael Mack. Other weeks we'll be talking about our experience working at Shape, we've kind of seen it from a few different sides as a software company going from bootstrapped to raising funding in 2015 and growing the team and reaching profitability. So we've been lucky enough for that to put us in a position to talk to some really interesting people here around town in Bend Oregon and this weeks no exception. Michael was a really fun guy to talk to. Conversation went so long that we broke it into a two parter our first two parter. Another milestone for the podcast. And I took over on this one you took the week off but you gave it a listen what did you think?

[00:01:29] - Nicole
I thought it was great. I'm really excited the first one really kind of focuses on all sorts of business aspects and Michael's history and then the second one I have yet to listen to, I'm really excited I might crack open a beer and listen to it, is about marketing the brewery world the brewery-sphere.

[00:01:47] - Jon
And for those that might be a little less familiar to Deshchutes Brewery it's definitely an icon here in Oregon.

[00:01:53] - Nicole
Yeah so started in 1988 it was one of the first breweries in Bend and kind of started this whole culture and now we have I don't even I can't even count anymore how many breweries we have and brew tours and all of this stuff and they're kind of iconic for their beer and their merchandise too.

[00:02:10] - Jon
Michael found himself in an interesting position taking over as CEO from Gary Fish. You'll hear him refer to Gary a lot of times in the interview that's him referring to Gary fish founder of Deschutes Brewery and longtime CEO and they've worked closely on the transition since Michael joined up with Deschutes a little over 10 years ago and he had some really fun stories from some of those early days and kind of shepherding Deschutes through some crazy growth.

[00:02:41] - Nicole
Absolutely.

[00:02:42] - Jon
And so you grew up in Bend you know Deschutes. And what that kind of stands for, when you think of Deschutes around town what words come to mind with their brand and what have they been able to kind of build as a consumer in your mind?

[00:02:58] - Nicole
Top of mind is really like quality and community involvement. I think there's some really great kind of examples like you said that Michael gives about especially quality and about dumping beer when it just sounds like sacrilege to the rest of us. I mean community involvements big, you see them at all the events you see lots of big things they just had their 30th anniversary and they basically shut down a giant street in Bend.

[00:03:20] - Jon
It's interesting too I think around town they're known for their employees stock ownership program and the way they really try to weave their employees into every decision that they make and that's a common theme that comes up along the episode too, you'll hear Michael refer to their employees as co-owners not employees which I like and I think is really interesting.

[00:03:41] - Nicole
Innovation too. I think they're big on obviously creating and trying new beers. I mean you have to be in this sphere but they just recently started this like food cart situation right down from their big bottling facility which is a really cool innovative idea and they're changing it every three months so this quarter's theme is like Baoding so you literally walk down and there's a bunch of small skiffs and... no yachts but whatever you call them and you can sit in one of those and have food from one of the food carts and they're also selling Deschutes beer. So that's pretty cool.

[00:04:12] - Jon
Yeah it was great to hear Michael kind of dig into that creative process where they get new ideas how they make it through the gauntlet how technology has changed the beer world and what beers actually hit the market. I thought was really interesting. So let's just maybe have Michael say in his own words how about that?

[00:04:30] - Nicole
Yeah, enough of us let's kick it to your interview with Michael LaLonde, CEO of Deschutes Brewery.

(transition)

[00:04:35] - Jon
Michael thanks so much for being here and taking the time. We're all lucky enough to get to live in Bend Oregon. Everybody's kind of got their story about how they found their way here so how do you find your way to Bend?

[00:04:47] - Michael
Thanks for inviting me John. It's a pretty interesting story but very similar to a lot of people who moved the Bend. I was working in Scottsdale Arizona going to graduate school. I have three kids and it was really kind of a rough time in the life and I came home one day from work and my wife said we're moving to Bend Oregon. And I had never heard of Bend Oregon at the time. So I asked her you know "How would you come up with that?" She went on a website called FindYourSpot.com and typed in all the stuff we'd like to do as a family.

[00:05:17] - Jon
This is 2003?

[00:05:19] - Michael
2003-2004 something like that. So you know instead of you know selling everything and moving up here we decided to come up and visit a couple of times and have vacation up here and I actually knew some people that live close by. And so we met up here with them and had a great time and decided to move. So in August of 2004 we ended up going ahead and buying property and we decided to build a home and I was going to commute down to Scottsdale because I couldn't find a job and a couple of months later my wife found an advertisement for a CFO Deschutes Brewery and I applied for it and got an interview. Worst Interview in the world but for some reason Gary still decided to hire me. So it just worked out really well.

[00:06:03] - Jon
All right. Worst interview in the world. Let's start there. Talk to me.

[00:06:07] - Michael
So like I said I was in graduate school and I think I interviewed on a Tuesday and Friday before coming up here I pulled an all nighter to finish some assignments for work. Sunday I did the same thing. So by Tuesday morning I was a wreck. I remember waking up and it was cold and windy and this was in December and you know I was like "God I'm so exhausted". I tried to do push ups to wake myself up.

[00:06:34] - Jon
December in Bend can be negative 10 sometimes if it gets real bad.

[00:06:37] - Michael
It was just rainy and windy. I remeber that and I'm like, oh my god Where am I moving too? So I went to the interview and about 10 minutes into it the H.R. director said "Michael can I get you a cup of coffee?" Because I just you know misspeaking all the time and giving the wrong years and just really really tired. But I got through it and they still make fun of me today.

[00:07:01] - Jon
Really? Yeah. So were you a big beer guy I imagine interviewing for a job like that at Deschutes how much did you know about the history or was it just kind of a CFO job, Bend, I'm in.

[00:07:14] - Michael
See my background it's pretty interesting because I've been CFO, I've ran a couple of companies but I came from a really strange background I started off at Arthur Andersen which is the big accounting firm that is no longer.

[00:07:26] - Jon
Was back in Atlanta? Back East?

[00:07:28] - Michael
That was in Seattle and then Phoenix and one of my clients was a cement company which was a mining operation and a manufacturing operation. And I knew a little bit about them but decided to take the job but they were owned by an Indian tribe. And so I worked for the cement company for a couple of years and then I found out that the president of the company was embezzling money. So I went and I researched what he was doing and a friend of mine who happened to be a medicine man for the Crow Indian tribe I know this a really bizarre story. He came to my office and he said the tribal council is going to come up here tomorrow and they're gonna want to know what's happening. If you can find out what's happening and where he's taking the money then you'll look a lot better. So I stayed up all night long and was able to find out where the money was going how much it was so when they came up I was a nervous wreck. I just had my first son and I had all the data but I thought they were going to fire me for sure because I was the controller of the company and I remember one of the board members came and sat by me and said "Well it's going to get too hot over here I'm going to move" and I'm like oh god literally trembling I was sure they're going to fire me. But the president of the tribe took me into my office and he said what do you know about this and I had all these numbers and I gave it to them and I told them what I thought was happening and he goes, "We are so relieved because we knew nobody up here and I'm glad somebody is on top of it. And it's honest to tell us the truth." So from that point on I had a great relationship with the tribe. I became V.P. of finance of the cement company became copresident with two other guys. We ran the company for a while and then after a while they asked me to be the CFO of the tribe so I was CFO of the entire tribe which is nine different businesses, the government, 4000 employees. You know we did casinos we did cement, sand and gravel, golf courses, we had a yogurt company, property development, a lot of different companies so I really was involved in the tribe. I know it's a long story but during the interview I was talking about one of my roles was to talk to the community about how to prepare themselves for the long term and be financially healthy. So I had to go around to all of the tribal members and talk about a long term plan. And during that one of the things that the tribal members want is to get pay out from the casino and they wanted all the money directly to them and instead the proposal was to let's invest in schools let's educate all the youth let's build the infrastructure let's build the health care system and some of the money will still go to you but you're not going to be millionaires from it. It's going to be reasonable it's going to be a small amount. So during that process a lot of the elders were very supportive but there was a group of people that weren't and they started calling me the white devil, "Diablo Blanco". So I told the story to Gary during the interview and at that time Deschutes was going through kind of an evolution where it was becoming more of a business. The talk was about profitability and a lot of people were conflicted about that whole process. And he thought if I could live through an Indian tribal harassment like I did then I could deal with the brewery job.

[00:10:53] - Jon
Yeah.

[00:10:54] - Michael
So that's why they decided to hire me, belive it or not even though the rest of the interview was horrible.

[00:11:00] - Jon
I think that it does kind of go with the theme we've heard from some of the other people who we've talked to and kind of what we think of is that, communication looking at the problem that sits right in front of you and kind of looking at that unique factor on either side of that and trying to figure out how to get to the other side and everybody aligned in a vision and going forward I think that's what translates no matter where you are at. So 2003 you get the job even after this terrible interview you settle in to start helping with this transition. Let's drill in a little bit on that time. It was an important transition like you talk about one where Deschutes was now, let's see if I got my math right, about 15 years into its founding 20 years into its founding and start to make a big transition.

[00:11:52] - Michael
Yeah I started actually in early 2005 and the you know the craft beer world was doing pretty well but it was not incredible growth at that time. We were growing you know single digit growth rate doing fairly well.

[00:12:10] - Jon
And when you guys measure growth rate, just because I'm curious, what do you look at to measure just top line revenue? Is it beer sales, is it barrel sells what are the metrics that you guys look at when you're thinking growth?

[00:12:21] - Michael
It's basically shipments out of the brewery to our distributors. It's the biggest number that we pay attention to so when we talk about our percentage growth we're talking about year over year total barrel shippment growth.

[00:12:34] - Jon
Interesting. Cool, okay.

[00:12:34] - Michael
So at that time like I said there is kind of a transition with the culture internally and we needed to make money. The beer business is a capital intensive business. So you need to invest to grow all the time.

[00:12:48] - Jon
As a software guy, the beer business terrifies me. Pretty much every aspect of it.

[00:12:54] - Michael
Yeah, I mean to put in a new bottom line it's not cheap put in a new racking line. So at that point you know we were growing we had built the brewery over on Simpson and we were trying to be conservative in our approach. And you know you work with sales and you think about a number you can hit and you try to design your financials around hitting that number so you can spend a certain amount. And you know if you spend more than that you don't hit your sales number then you can get into trouble. So we're just really trying to be conservative financially and and do a great job. So that's how I kind of started. But you know we weren't doing really well you know we had to kind of focus on you know our beers and our sales strategy. And you know as we work through distributors all across the country we have to get their focus on our beer and our brands and that's really important. So getting that dialed in at that time was something that we were really focused on. And then we also decided even though we weren't hitting our sales projection numbers to go ahead and build pub up in Portland. So we are looking around for land and we decided to go ahead and invest it and we didn't hit our numbers and that was back in 2007. So I remember calling up a banker and saying,"Hey you know our line of credit is not what we need it to be we've decided to break ground on this Portland Pub and we're still going to do it and I need you to free up a little cash for us." and they committed.

[00:14:25] - Jon
And you were still committed to pushing that new pub because even though sales weren't there you felt the reason sales weren't there was because the brand wasn't out there enough in front of people's mind and you wanted the Portland pub to be another pillar of your brand? And in a metro.

[00:14:40] - Michael
Yes I thought it could help a lot in Portland. Something about us is when people get to know who we are what we do kind of what our values are as a company and the beer that we have and be able to taste it they really are attracted to Deschutes Brewery and have a lot of confidence in what we do and all the brands that we release.

[00:14:57] - Jon
But I imagine a pitch that centers around branding is a tough one to sell to the bank. Like you said, you call them up, you've got to free up some credit, but they believed in what you guys had done you had been around 20 plus years at this point. So they were able to approve a line of credit. And you broke ground on Portland Pub?

[00:15:18] - Michael
They did. They believed in us. They knew that you know we usually hit our projected number or our cash flow number. They had been with Gary since day one and they're still our banker today. So at times you know we've exceeded our forecasts sometimes we've missed a little bit. But generally we're right on track and they have a lot of faith in us. They're great partners.

[00:15:40] - Jon
So this is '07.

[00:15:42] - Michael
That was '07.

[00:15:42] - Jon
Breakdown on the new pub. What started turning those sales number around. I mean I try not to over prepare for this so we could flow a little bit but I imagine that time is when you start to see really you're hitting those sales numbers '08, '09, 2010 even as the rest of the economy starts to struggle a little bit. My memory of moving that Bend in 2009 was Deschutes was really you know the beacon of the town and growing rapidly through those years.

[00:16:12] - Michael
We decided to create some new brands. We concentrated on our reserved series which is The Abyss and some Black Butte Anniversary beer started coming out about that time. Inversion is something that we launched right around then as well.

[00:16:26] - Jon
And the thought being there show that new beer lines new thinking and new styles that we're innovating and that's part of our brand or talk to what's the strategy with focusing on reserve is it because you're not doing tons of shipments on reserves I imagine out through distributors and that's one of your key metrics but you felt like we start to develop a name for ourselves for these high end kind of premium brands that that will trickle down into all of our lines and series that we ship out.

[00:16:56] - Michael
Kind of a halo effect. From our reserves series brands you know and they're very profitable even though we don't ship a lot of it it's a very profitable category to be in. But we thought people were interested in a lot of different new interesting beers and there are beers that we loved them really enjoyed and we like to kind of experiment with not only styles but even within a style how can we be distinct and different than the rest of the beer on the shelf.

[00:17:24] - Jon
Yeah. Meanwhile I'd say probably on a macro scale craft brewing nationwide in the U.S. definitely that was another trend you guys were probably right in the back of too through those years. You say there were lines you enjoyed, you guys approved of essentially when you were dog fooding it and tasting it yourselves, how much did you pay attention to the, when you were planning growth or looking at how to expand, the macro trends that showed people wanted to drink more microbrewery type beers were interested in these more complex lines of beers like you mentioned? How much did you think about what was happening on a macro sense versus we just need to focus on making beer we like and working with distributors that believe in our brand and everything else will take care of itself?

[00:18:18] - Michael
It was the latter. We've always focused on what we can do better and as long as we're doing what we do and we improve all the time then we'll be successful. So that was always the focus. And at that time if you remember I mean there weren't a lot of craft brewers. There were some and we were actually tasting beers from all over the country but a lot from Europe a lot from Belgium, Germany. So we would sit around every Friday afternoon with our brewmaster Larry Sidor at the time and Garry and myself and just taste a lot of different beers and think you know that's interesting how can we explore with that. And then we have another meeting every Tuesday where we sit around and we we taste all our experimental beers what we like about them what we don't like where we would like the brew to kind of go what direction whether it's a different type of hops or different type of malt or any other different ingredients now because there's so many that brewers use and just experiment with it and talk about it and really design something that everybody would like and the benefit of having two pubs and two tasting rooms right now is every day we have a sensory panel that come to the door and gives us feedback on all those different brands so we get a lot of feedback.

[00:19:31] - Jon
When you say sensory panel, because I've been to the tour at Deschutes, that's like maybe one of the better jobs out there. There are people that are like trained right. Beer connoisseur essentially that have a taste and you're constantly running batches and Q/A-ing through I think when you say you focus on what you guys do you can see that when you go visit your brewery facility here or you see a lot of the stories have come out over the years it's probably now six seven eight years ago and I can't remember the exact line but I remember still in town people talk about when you guys brewed a batch of maybe Black Butte reserve or Abyss that wasn't up to your guy's standards and you wiped the whole batch as opposed to releasing it. Something that probably the market would not have noticed if you guys had released it but are there other examples you can think about where you had taken that micro or kind of like internal focus and you've really lived by and you made the hard tough decisions to go down those roads?

[00:20:37] - Michael
Yeah I mean just last week we released a beer and I think it was fruit fight and we only do that in kegs and we shipped a bunch of kegs out to our distributors and kegs are always kept cold but we found that there was a yeast that we didn't want in the beer that was within that beer and now in our distribution network and it won't cause any problems if it's kept cold. But instead of taking the risk that somebody might store it warm or that it would get warm at a bar. We decided to recall all that beer. It wasn't a ton but we just felt like it's more important to live by our quality standards, bring all that beer, and not have to really worry about it and have a fan taste that beer and have a bad experience. So we do it all the time the one you talked about is where we put chocolate and Black Butte Porter anniversary beer and one day our quality manager came to me and Gary and there were a basically a layer of cocoa butter at the top of the bottle. Beer tasted great no problem with it at all. Actually it still tastes good because we have some of it but it looked bad and we knew the right thing to do was to dump a lot of that beer so I think we dumped 250,000 dollars worth of product but it made sense for us to do that because that's just who we are.

[00:21:55] - Jon
Yeah so were there any constant themes that came up at those creative meetings? I think there should definitely be some writing or articles done on those Friday meetings when you guys are sitting around the brewmasters and talking about beers you like and shipping in beers to taste. Did they have a certain format that those meetings would live by brewing beers definitely a part art part science think software definitely a lot of it is part art part science. How did you kind of rein in the creative thinking so it wasn't just I like this beer, I liked that beer. Did you have certain tools you'd follow up with was there a document you kept of running beers you liked or was it somebody's job to take the notes and make sense of all the conversations that would happen?

[00:22:40] - Michael
It was actually totally free form you know if we were out in the market and we saw beer that looked interesting we would buy it and bring it back or Gary would buy beers from like the Belgians store online or if we were in Europe we would buy different beers and bring them back and then just Friday afternoon go to the fridge and check it out and see what's there and see what we felt like drinking. I think a lot of the sour program came out of that. It's not like we were taking notes and had a specific plan on addressing it but we are really interested in that. So a beer like dissident came from those types of sessions and now we have a draft sour series that's really interesting as well. So we just learned from that. Now we're much better at documenting a priority list. You know we have a definite focus about our beer calendar for the next few years. And Veronica Vega is really dialed that in.

[00:23:33] - Jon
Yeah. What kind of tools is she using or softwares? Do you have routine meetings or how are you when you come out that creative space into to now, we got to get this done. There are some real things and product that need to move. How do you keep communication flowing amongst the different teams at tDeschutes?

[00:23:55] - Michael
Well a lot of it is still spreadsheets but we do have our sales statistics from what we ship out as well as both of our pubs so we know what's the best selling beer and we monitor that closely because a lot of those are experimental beers we want to release to the market. So we track it that way. Every other week we have a strategic beer meeting and like I said every Tuesday we have an experimental beer meeting where we're really starting at the infancy of an idea and developing it and we have people from all the different departments in the company involved in it. We have somebody from marketing, we had somebody from finance, we have somebody from project management all those people have their own part. They can see where the idea is going to make sure that you know not only the beer is great but we have the right bottle,, we have the right cap we have the right packaging, we have the right name, we have the right design. I mean can you imagine naming a beer now with 7,000 different breweries out there all with you know 12 different beers? You have to make up names pretty much. So all of that is a very rigorous process.

[00:25:02] - Jon
How does a beer make it through that process? How does it go from those do you guys still have Friday meetings essentially as there just a different crew in the room now tasting beers or is it a different process?

[00:25:15] - Michael
No we don't have the Friday meetings anymore. We just have the two meetings that I spoke about and what we do is we develop a beer we like in a style that we think is going to have some momentum in the marketplace and then we put it on in our tap room. We just purchased a small pilot brewery. It's a one point eight barrel brewery but it's fully automated and it replicates our big brew house which is a human brew house which is 150 barrel brewhouse. So we used to be able to do about 20 test brews a year at both of our pubs. I mean in total 20 now we can do 20 a week if we want to through our pilot system. So now the system is so much more rapid. If we want to taste brewed IPA or a hazy IPA we can have five of them in about three weeks ready to taste and all different types.

[00:26:11] - Jon
That's got to be changing everything.

[00:26:13] - Michael
It's rapid it's extremely rapid and exciting.

[00:26:16] - Jon
Definitely. So do you think that that's going to change the way that we see beers get released? Do you think we'll see beers that generally people like more that get released with a version one less experimentation kind of released in the market now you can have all these behind the scene tests?How do you see that affecting what beers hit the market or will it just be faster?

[00:26:42] - Michael
I think there will be new styles and new derivations of styles coming out all the time and very rapid by a lot of good breweries. I think that will continue to happen and the quality standards that we have you know are extremely good you mentioned our sensory panel and we have 25 trained people that get trained every week and taste beer every day at 10:00 to make sure it's what we want and the training they go through I don't know if you've done it before but it's amazing. You sit down and there's 10 beers in front of you and they're spiked with a flaw. Okay, and it could be any beer but they spiked it with a flaw and you sit down and taste it and then you describe with the group about what kind of flavor attribute you are getting from that flaw and then you have to get up leave the room and they mix them up and you have to come back and identify every one of the flaws in those 10 beers and that's how you make it on the sensory panel. So if you don't do that you're not on the sensory panel. And it is so hard. And it could be anybody in the company I mean we've had people in accounting that are great at it, brewers can be great at it, Salespeople can be great at it but it's hard.

[00:27:59] - Jon
Now if I'm an accounting and I'm able make it on the sensory board is that a bonus on my paycheck? I guess I get the privilege to drink beer at 10:00 in the morning I guess every day, that does sound good.

[00:28:09] - Michael
That's bonus enough. It's not a large quantity but it's fun to do and they are totally into it. So I think the quality standards that we have, and there's a lot of other great breweries out there, that have a new product on the shelf. People will taste it and trust that the quality will be there and I think that will change the dynamic quite a bit right now.

[00:28:33] - Jon
So those Friday creative meetings when you guys were drinking beers do you feel like, when you moved away from that or you started thinking about different ways are more formulaic with the new systems., do you feel like that's now kind of kicked off a new transition in Deschutes? Do you feel like right now you're in an evolutionary phase? Do you feel like you're in an operational mode or do you feel like you're always trying to set a mentality of growth or innovation and you want to always feel like you're in one of these transition periods even though looking back maybe 20 years later you realize you know here were some of the key times when we really did make change?

[00:29:12] - Michael
I think the biggest change to be honest with you is the people that we've brought into Deschutes. We have very qualified brewers that are very experimental. They go out and pay a ton of different beers. Their palate is a hell of a lot better than mine and Gary's as well. So you know they can taste the beer and they can know what it'll take to actually produce it extremely well. So that talent is incredible. And we have now we have you know 4,000 barrels in an off site warehouse that are all kinds of experiments. We have three people just working entirely on that space and doing you know interesting stuff different yeasts different ingredients. We have that pilot brewery. We have two really talented brewers one in Bend at our pub and one up in Portland and they're just incredible what they do. They can dial it in quickly, they know what the trends are, they know what the fans are saying they want in both of the pubs. So just really relying on great experts in our company great brewers has really changed the dynamic quite a bit. It's just not three people sitting in a office drinking beer on a Friday.

[00:30:27] - Jon
As CEO how much of your day or of your job do you view as that as cultivating new talent coming in Deschutes? Because one of the other things Deschutes I think is known for too is talent starting their own breweries and you know Larry Sidor, example there, of going on and kind of like the coaching tree that comes out of Deschutes Brewery is well known also. How much of your effort and time do you view as you know people focused? And every CEO is different and if it's not their biggest focus whose focus is and is that an important part are you constantly recruiting?

[00:31:08] - Michael
The beauty of Deschutes and really Gary our founder was that he wanted to treat everybody really well when he started the business. So provided health care to FNB employees when that was pretty much unheard of especially in Bend that just wasn't done. But he's taken a lot of pride into being involved in that community and treating employees really well. When I joined I said there were some kind of conflict going on in the company and the conflict was we're working our butt off and Gary's taking a suitcase full of money home every day and they didn't realize that was not the case. So one of the things I did is I started showing financials to everybody in the company. And they were the sense of ownership already, but that really brought it home where people knew exactly where every dollar was going how Gary was reinvesting every year his entire wealth was tied up in Deschutes. But he wanted it to grow and continually be you know a great company and transparent and really contributing to the community improving the community a lot. So that just really opened everybody's eyes, they felt more like owners, we did the employee stock ownership program a couple of years later and then we became even more transparent almost to a flaw where we have a strategic planning process and we're in the middle of it right now. So it's it's on my mind. And what we do is we do a survey every year of every Co-owner in the company and we ask about is your manager-

[00:32:44] - Jon
How big is that pool right now?

[00:32:46] - Michael
It's 571.

[00:32:49] - Jon
Wow. And those are made up employees, former employee?

[00:32:52] - Michael
No those are total employees right now, 571 co-owners. So we do a survey every year we ask those questions you know are we managing our self financially correctly? Do you understand the strategic goals? Do you understand your department goals? Do you trust your managers you trust senior management? All these questions and we've been doing it so long now that we can see trends with all of those questions whether we're getting better or getting worse. And then we follow up, and this is hard to do, but we have a third party consultant we bring in and we do focus groups with every co-owner as well. We get in groups of 8-12 co-owners who are on the same level of the organization. So we don't want their manager there in the meeting so that they can speak freely. And when you ask people what they think they will tell you and it's a chance for some people to you know bitch and complain a lot of it is very very constructive on how we can get better. This year the report was 175 pages long.

[00:33:57] - Jon
Wow.

[00:33:58] - Michael
And we just reviewed the results yesterday. But you know it's hard to hear what you're doing wrong but you can't fix it unless you know. So we really spend a lot of time, half the day yesterday, understanding the feedback from those focus groups and those surveys and then we design a plan on how to address it.

[00:34:18] - Jon
Yeah there's a bunch of things in there. I think that's a really fascinating period of Deschutes I think probably people that are looking back now the employee ownership program and everything is probably would spring boarded you into this phase of the company and has spurred you guys over the last ten years or so but I bet an employee that has had you know nicknames for executive teams or executive meetings that took place they knew as the Tuesday at 9 o'clock meeting at G5. You know that's when all the ways where they're deciding what we really work on or whatever. But you're also working day to day you're on the brew floor you're walking around everybody else there and you know you're working really hard to make it better. How is that emotionally on you from your perspective? I think a lot of us think about it you know that's kind of a way that when I was maybe frustrated with times or the executive team I used that kind of like as an outlet for me. But I think it does have an effect on those executives and those leaders in those positions. When you were going through those times when you heard things like that. What do you tell yourself through that? Do you have any coping mechanisms. Do you have the mission of Deschutes in your head and you realize that you know setting this vision and going through these hard times are kind of what it's all about sometimes to get everybody aligned and headed in the right spot? Where do you look at those times and when everything is like communication isn't perfect and things are tough and people are upset?

[00:35:54] - Michael
I think everybody has to be open to the fact that they can continually get better and you know I've been looking at these reports for over ten years now and when I first saw them it would destroy me for a week or two. I just felt so horrible because everybody wasn't happy with everything we're going to do. But after a while you realize you can't you can't make everybody happy. And there's a different opinion about every move that you make as a company. So you have to take it somewhat with a grain of salt. But look at the themes and what the majority of people are telling you and then really focus on that to make it better. But it is hard. Absolutely it's hard. I was in Europe last week I think for two weeks and I was reading you know this thing on my phone because I had to finish reading it before strategic planning and it was depressing. It really was. I mean there was positive in it too but I usually focus on it how I can get better more than anything else.

[00:36:59] - Jon
I think that's human nature too you can hear 100 great things and then that one thing gets to you. I know from our perspective we're very different business we're kind of a B2B software platform more of a niche. We hear some negative feedback like anybody that puts stuff out there here and there but nothing on the scale of something like a consumer product like Deschutes I imagine you know when you go to the grocery store seeing your product your co-owners seeing their product out there you've got to develop a pretty thick skin when you're delivering a consumer product and seeing that everybody is going to have an opinion on it. So do you have any standard lines that you'll use when you hear feedback or maybe emotionally you want to react right in that moment but more any ways that you just take it in and internalize it too like you said turn it into a how can I get better? Is there a process you go through every time? We talked to Michael Mack a couple of weeks ago and he talked about what he describes like as "head trash" coming in when you get the bad thoughts coming in. How do you deal with that head trash or those thoughts coming in?

[00:38:14] - Michael
You know when we get communications with somebody that had a beer that they didn't like or there were some flaw in the packaging or something like that were actually really transparent with and we say thank you for letting us know we write a handwritten note, we have somebody that responds to every single one of them. We buy the beer back from them and/or replace it or whatever and we figure out how we're going to get better and learn from it. So we track every instance of that happening and how we respond to it and then we measure any negative comments year over year to see if we're improving or not. So I don't think you can internalize that kind of stuff all the time and feel bad about it. I think it's always an opportunity to improve. Now with the Co-owner thing I want to finish the story a little bit. When we do get all this focus group and feedback and everything, what we do is we design a plan around it and we have an annual strategic planning process. But when we're done with that we rent out the Tower Theater we ran out another theater up in Portland and we present all of our feedback and plans to the entire company. We have an open Q and A we film it and we stream it so that any of our sales people who live around the country can watch it as well. And we have our online Q and A where somebody can text a question any question and we respond to it. So we have a plan, we present it to everybody, we answer any questions, and then as the year goes by two more times we do the same thing. So we hold herself accountable for what are we doing what we thought we were going to do. You know if there were any other questions that have arisen from the co owner base and that transparency also helps a lot with our culture and because we do with that way we are able to recruit and retain people a lot better than a lot of other companies.

[00:40:08] - Jon
Because you feel like the clarity of which you're constantly communicating what everybody's doing and why they're doing that? Still even just answering those based questions still gives you a competitive advantage over most companies out there?

[00:40:22] - Michael
I believe that when an individual works for a company and they can have an impact on that company they are much happier because when I worked at Arthur Andersen I didn't do anything meaningful. You know I was an auditor and auditors would review the books and make sure they're right. I didn't think it really mattered and I couldn't have an influence on an organization that large. So what we focus on at Deschutes is day one when somebody comes in the company we say we want you to come to work and figure out how to do your job better and figure out how your department can get better and give us feedback on how we can be better as an overall company. So we've created things like a fund where anybody could submit an idea and if it cost less than five thousand dollars the CFO and I just sit down and approve it within two days so they can have that impact all the time. There's a number of committees that they can join Sustainability Committee, we have a beer leaders team which is like cheerleader's you know that rally the troops, we have a culture group that gets together and talks about our culture and how we can improve it and how we can bring you know places like Portland together with the rest of the company so they feel like a part of it. So we have a number of opportunities for everybody to really be involved and have an impact and I think that really matters to people and we listen to what they have to say. A lot of people don't ask and they don't hear what all their co-workers are saying we do. It's hard. But we also respond to it. And when somebody makes a comment you have to respond to it. And that's hard to do with 571 one people and we don't do it perfectly but we try.

(transition)

[00:42:13] - Jon
All right. And that was part one of my interview with Michael LaLonde. Nicole, feedback for me? This is the second one now you've had to listen to me give an interview. What do you think?

[00:42:24] - Nicole
I thought was great. Good job.

[00:42:25] - Jon
Okay, thanks. Fishing for your compliments there. Full transparency.

[00:42:29] - Nicole
Gary Fish-ing for compliments?

[00:42:31] - Nicole & Jon
Oh no no no no no.

[00:42:33] - Nicole
No jokes. I mean I absolutely enjoyed listening to Michael LaLonde. I thought his takeaways especially about addressing feedback of their you know their owners their team and really making sure that they're absolutely addressing it whether positive or negative and coming up with an action plan and strategy is fantastic.

[00:42:52] - Jon
I love that you know make sure you ask for feedback but just don't ask for it you know really listen, hear it, and take action and have real mechanisms in place to take action so everybody knows there will be follow up and this feedback just isn't going into a black hole of H.R.

[00:43:10] - Nicole
Absolutely. I also think the idea of going out into the world and coming back with beers for a Friday afternoon meeting is pretty fantastic now how you would apply that to software other than just bringing back beer to discuss software is one thing but I mean it's definitely something I'm going to think about as like that kind of idea and concept. But like applying it to SaaS.

[00:43:28] - Jon
All right I'm open to pitches definitely.

[00:43:31] - Nicole
Actually having beer there won't hurt either.

[00:43:33] - Jon
Yeah. So for part 2 next week what you can look for is we go a little bit deeper on marketing specifically. Michael talks about a lot of the challenges of marketing in a world where close loop attributes you know tying an ad to a beer sale in real life at a bar that somebody paid cash is nearly impossible. How do you decide what to do, what activities to take on? I think a lot of our audience will find really interesting there.

[00:44:02] - Nicole
Absolutley.

[00:44:02] - Jon
All right. So until then make sure to subscribe on wherever a podcast. Rate review those always help and that's what everybody says, right? When they close podcasts so it just feels right to close. Check the show notes check our blog blog.shape.io/podcast we've put up detailed show notes there our e-mail addresses to reach out to us with any ideas. So until then...

[00:44:27] - Nicole
Over and out.

[00:44:27] - Jon
From Bend Oregon.

[00:44:28] - Nicole
Please cut the Gary Fish-ing for compliments.

[00:44:30] - Maxwel
I can't, I can't do it.

[00:44:30] - Nicole
NOOOOO!

[00:44:30]
(music)

END
Contact Us
Reach out to us with any ideas, questions, or feedback on the podcast!
Credits
More Episodes
More Resources